Can't seem to get your bank balance growing despite your efforts at avoiding splurges on big ticket items? These 11 money-wasters might just be the culprit. 
#1 Paying For In-app Purchases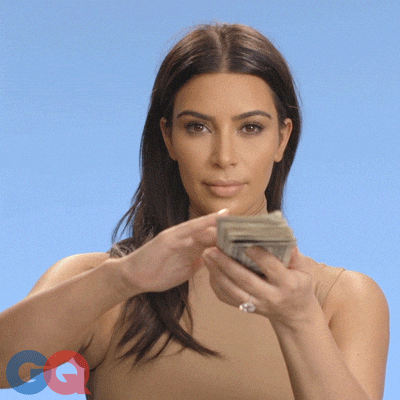 While most may be hesitant at shelling out for paid apps, the same can't be said for in-app purchases. Whether it's buying pretty filter packs in that "free" image-editing app or paying for extra credit in a Freemium/free-to-play mobile game, these dollars trickle away quickly and silently. And chances are, you wouldn't track how much you've spent! The next time you're tempted to buy something in-app, take an equal amount of money out of your wallet and put it away in savings. Yes, even if you have to ride out those pesky in-app advertisements! 
#2 Splurging On Subscriptions 
With paid subscription services like Netflix and Spotify becoming an essential in modern millennial lives, spending money on such platforms seem inevitable. While the best situation would be to not spend money on 'em at all, we suggest taking full advantage of promos and offers available, think student rates, family bundle packs, sign up discounts, etc. to split the cost. Every once in awhile, take inventory of your subscriptions and cancel off any unused or under-utilised ones. In addition, don't forget about those free trial periods where you have to provide credit card details upon signing up; don't fall prey to sneaky charges on auto-pay services you don't even use. 
#3 Shelling Out For Extra Data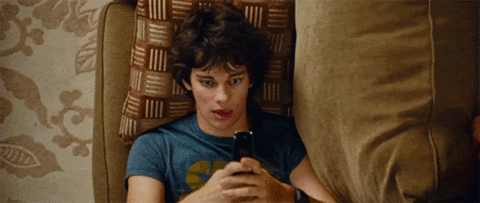 If keeping within our data limits is one of the top millennial struggles, then paying the price for it must be the most painful. Thankfully, our local telcos have made it slightly easier on our pockets with competitive data plans that offer deals like unlimited weekend surfing and affordable data plan upsizes. With that being said, avoid additional costs altogether by limiting data usage in Wi-Fi free zones, and remembering to turn off any background apps that might be siphoning data even when unused. 
#4 Not Paying Your Bills On Time 
For those who have started paying your own bills, it's best to adopt the healthy practice of paying for your bills whenever it's due, instead of procrastinating and incurring late charges when you eventually forget about it. The only thing more unnecessary than splurging on unwanted items, is paying for late fees and additional interest. If it helps, either apply for giro payments or set calendar alerts to remind yourself to pay up. 
#5 Getting Your Food Delivered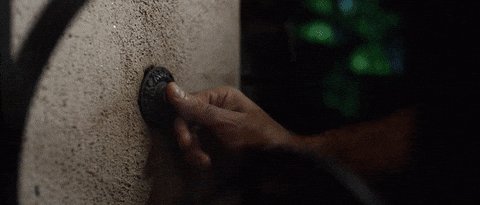 If you have an account on every food delivery service available and are frequently ordering food in, it's time to nip that habit in the bud because your laziness isn't worth the delivery fee and marked up menu cost. Let's put it this way: most services only deliver food that's within your own neighbourhood anyway, so why not get off your butt and tapau it yourself? 
#6 Heading Out To Eat
Following in a similar vein, eating out might be the easiest way to get your meals settled but it definitely isn't the most economically-friendly nor healthy option. We'd suggest heading home for dinner or even prepping your own lunchbox for school. If you find everyday cooking a hassle, there are one-day recipes that offer easy meals you could eat all week. Your wallet and body will thank you in the long run! 
#7 Grocery Shopping While Hungry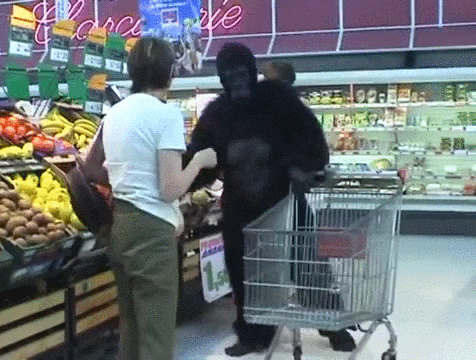 Packing your own food involves heading to the grocers – the next time you're headed there, ensure you're going on a full stomach. It's been proven that people tend to purchase more items when they're hungry, so don't fall into the trap of buying food you simply don't need!   
#8 Buying Beverages 
It may be easier to spend a dollar or two on bottled water and other beverages instead of lugging your own water bottle around while you're out, but these little costs still add up in the long run. The next time you're packing your own food, remember to slip your water bottle into your bag! Additionally, instead of heading to Starbucks for your coffee fix, consider either brewing your own or opting for the cheaper (but equally delicious) kopi peng? 
#9 Shopping At A Sale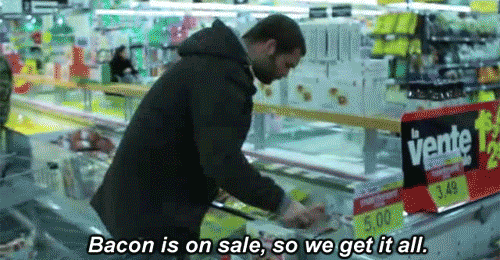 Newsflash! Just because you bought a sale item at a drastically marked down price doesn't mean you're actually saving. Unless it's an absolutely necessity, try resisting the temptation of buying something you don't really need… 
#10 Paying For Something You Can Do Yourself 
From getting manicures to getting your food delivered to paying someone to do your homework (we're just kidding on the last one), it kinda makes no sense to splurge on things you could easily do yourself. And as you get older, you'll find that getting into the habit of spending unnecessary money to get stuff done for you, literally wouldn't pay off. As much as possible, stick to doing things yourself! 
#11 Buying Low Quality Items 
This point may seem a bit ironic because good quality items naturally come with equally great prices – but sometimes, it's worthwhile to invest in pricier items if that could mean saving more in the long run. Whether it's good quality clothes or a pricy gadget from a trustworthy brand, avoid settling for cheaper options that'll conk out in no time. 
Featured image: Matthew Henry on Burst
What are your spending vices? Share your woes in the comment section! 
More related stories: 8 Effective Ways To Deal With Frenemies, How To Google Your Way To Better Search Results, Increase Your Efficiency With These Student-Friendly Apps