With exam prep already being such an arduous task, you don't want to pile on unnecessary stress. Study smart and study hard too, with these these effective study tips will help you get way more out of your intense mugging sessions.
Stay Off Your Phones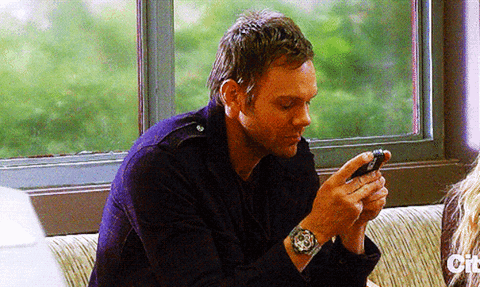 A new research from the University of Texas found that the
mere presence of your smartphone could have 
a 'brain-drain' effect. Our itchy fingers instinctively reach for our gizmos even when no one's calling. We're not saying you should go fully off the 
grid, but try putting it on airplane mode and tucking it away during your next study session, occasionally allowing yourself to take a peek during coffee breaks. Out of sight, out of mind!
Dress For Success

It seems like we should start taking the saying 
'put on your thinking 
cap' quite literally. A
group of researchers from Northwestern University found that those who turned up for
 a test in a doctor's coat 
fared better than those who donned a painter's coat. While we aren't suggesting that you dress as a doctor for your exams (you could if you're that committed), how you dress certainly has an effect on your performance – so ditch the sweatpants and go geek-chic instead!
De-clutter Your Workplace

We promise we weren't forced to put this in by our mums, but clearing up your messy table and organising your stationery can really help to put you in the right frame of mind. Rather than spending half of your studying time hunting for stuff, get everything in place so you won't waste time playing hide-and-seek. That long-forgotten textbook buried under a pile? It's right there. Need a protractor? Whip it out
in a second. It's the same reason why we get drawn to neatly arranged #Flatlays on Instagram – our brains respond positively to tidiness and order.
Let Down Your Hair

Girls, this one's a tip 
just for you. Studies by researchers from the Jefferson Headache Center at the Thomas Jefferson University found that tying your hair up could result in what's known as a 'ponytail headache'. A tight bun could be tugging on your scalp's connective tissue – and coupled with some intense frowning
and concentration – could cause painful headaches that will hinder your ability to focus. So free up that bun, and let your hair down. You'll find yourself in a much better headspace to revise for your examinations and conquer that Ten Year Series.
Turn Up The Volume

Listening to music while studying has always been a debatable topic, but it all really boils down to your musical preferences and study habits. While classical music is known to have the 'Mozart effect' – which helps to bolster cognitive performance – it's more common to
see students memorising notes to Ariana Grande or finalising your essay to Ed Sheeran. If classical music is not your thing,
we suggest turning to
an acoustic playlist of
your favourite pop tracks for minimal distraction instead.
This article was adapted from the August 2017 issue of Teenage.
More related stories: Are You Using The Right Study Methods For Your Learning Style?, 17 Places You Can Study at Without Getting Chased Away, How to Google Your Way to Better Results