Whether you're looking at learning a couple of psychology hacks to improve your social skills, become more productive or to get a competitive edge over your peers, these micro tips will definitely come in handy. 
Getting The Answer You Want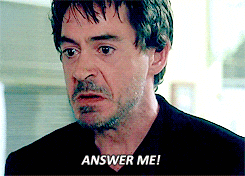 If you're only receiving partial answers to a question, don't rush into your own reply. Stay silent and maintain eye contact with the other party, and chances are they'll continue talking and eventually giving you an answer. This is due to human's natural desire to conform to social pressures. By keeping quiet, the person in question will feel subtly pressured and automatically want to decrease social awkwardness by elaborating/talking.
How To Make A Good Impression
The Serial Positioning Effect explains that humans tend to remember vividly events at the start and at the end, more so than happenings in the middle. This suggests that you're more likely to be able to make a good impression by starting and finishing your encounter on a high note. In the long run, nobody really remembers what happens in the middle, so as long as you wrap things up well, you're set. 
Two Left Feet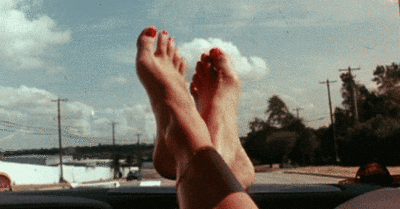 Being able to interpret body language is a powerful tool. Start off by learning how to identify what other people are thinking by reading their feet! For example, when in a group setting, pay attention to where each person's feet are pointing. Their lead foot will reveal the direction that they'd like to go towards, and this can be revealed even when they're otherwise engaged. Similarly, if you see someone in conversation but they have their feet pointed towards you and their torso towards the person they're speaking to, this likely means he/she is interested in you and would like to approach you.
In contrast, if you approach two people in conversation, and they only turn their torsos toward you (and not their feet), this indicates that they do not want you to join the convo, despite what they are saying. This can also show whether a person you're speaking to is really interested in you – it's all in the toes! 
 Warm Bodies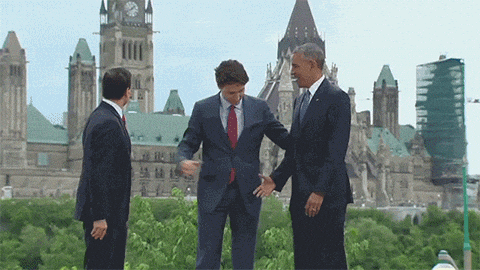 First impressions count, but did you know that first handshakes matter too? There are tons of articles out there detailing the qualities of a good handshake (firm, engaging, sincere, for starters), but one important detail many neglect is making sure their hands aren't clammy or cold to begin with, as these are indicators of nervousness and weakness. The next time you reach out for a handshake, check your paws and warm 'em up subtly before engaging! 
Say My Name, Say My Name 
During conversations with folks you aren't familiar with, one way to warm 'em up is to say their name instead of referring to them as "Mate", "Miss", "Buddy" etc. This method suggests that you consider them important, which increases the chances that they find you more relatable and likeable.
Smiles Away 
You might have already heard of this one. The next time you're feeling down in the dumps, try smiling (even if you feel like you have no reason to). By doing an action that doesn't tally with your behaviour/mood, your brain will experience cognitive dissonance and in turn, make it easier for your mind to convince itself otherwise – that you are in fact happy, which is why you are smiling. Faking it till you make it might be true after all! 
One On One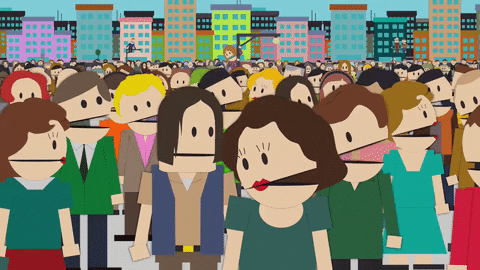 The next time you're trying to change people's minds about a certain decision, try approaching them individually instead of tackling them on as a group. According to the Bystander Effect, studies reveal that people tend to ignore requests for help especially when in a group, as they could assume that there'd be others around to help you. By appealing to each person individually, they'll tend to feel personally responsible and thus be more willing to lend a helping hand. That's not to say that humans are unhelpful creatures; it's just that they might be pressured by social circumstances to decline. 
Just Walk On By 
The next time you're trying to maneuver through a crowd, try looking straight over the shoulder of the person who is blocking you, or in between people's heads in a group. They'll subconsciously notice the direction you're headed towards and start moving out of your way. This really works! 
Finish The Tune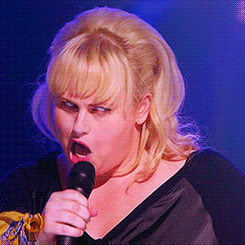 Have a song stuck in your head that won't go away? Try finishing the tune till its end to break the music loop. This effect – known as the Zeigarnik Effect – is the tendency the human brain has to remember incomplete activities, which in turn serves as a reminder to finish that task. This explains why an unfinished song might keep playing in your head. 
These psychology hacks are just the tip of the iceberg! If you are curious or have an interest in Psychology, learn more by enrolling for Kaplan Higher Education Academy Diploma in Psychology – the newest addition to their wide range of more than 25 Diplomas across 8 Disciplines!