For most, University is likely to be the last leg of our education journey, and the most important one. Thus, it is imperative that you take a while to fully understand what you're in for. Application to most local universities are underway, but fret not if you haven't applied yet – for we have consolidated a list of things you should know before submitting your uni application.
Don't Put Yourself Down
Have a very average GPA or not enough As to meet the Indicative Grade Profile (IGP) requirements of your desired course? This may make you pause and wonder if you should apply for that course at all. But the first thing you must remember is that the IGP is well, just indicative of your results. A quick look at the IGP from various years will tell you that it fluctuates from year to year. Depending on the supply and demand of this year, the IGP could turn out differently – perhaps there could be a larger intake of students that could result in a lower cut-off point, and that means your chances of getting in are higher! So go ahead and apply confidently, for the simple act of applying may just be the game changer (and because not applying means you have 0% of getting in). 
Do Thorough Homework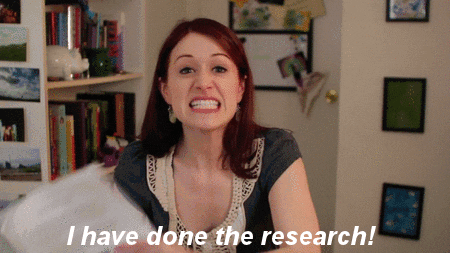 When comparing courses in different universities for the same major, be sure to delve into the specific modules that each university offers rather than harping on the honours system. Understand and consider if the modules that the course entails are to your liking as a whole; there may be the implementation of a bidding or first-come-first-serve system to assigning modules, so make sure to take a look at all the modules offered. Also, going to university can be a three to four years affair – do carefully consider factors like the facilities offered by each university and its distance from home. Trust us, these minute details do come into play during your tenure as a student.
Get Your Letter Of Recommendation
A letter of recommendation aka a testimonial can make all the difference. Be it from your school lecturers or employers from previous internships (best if they are related to the course you are aiming for), get someone who knows (and actually likes) you personally to do it, instead of someone who has higher designation – think the beloved school lecturer that appreciates your work versus the module coordinator who doesn't teach you. When requesting for a testimonial, put in a gentle reminder for your referee to list the desirable qualities you've displayed that make you an excellent candidate for your desired course.
Know What You Want, But Be Realistic
University is all about you and your choice. Rather than blindly following the crowd (or your friends), hit pause and contemplate your passion and interests. Get off the beaten track, but remain grounded and realistic. It would be great foresight to learn about something that you can eventually ply your trade in a growing sector (eg. cybersecurity, data analytics and software engineering), but interest is of utmost importance! You may not get to embark on your passion immediately, but you can start by majoring in a course related to your passion, before steering your career towards that particular industry. After all, skill sets from every field will somehow be needed in every industry.
Discretionary Admission
If you don't already know (well now you do!), universities accept student intake under the Discretionary Admission Scheme, where the discretionary admissions cap will increase to 15 percent this year. Looking beyond one's academic achievements, your holistic achievements are reviewed on a case-by-case basis. The scheme looks for extraordinary teens boasting outstanding achievements or portfolios that display passion, creativity and various outstanding qualities and values which would enable them to excel in their chosen course. However, these students must still have the minimum academic competency to pursue the university course. More info on DA stats can be found here.  
Application process: About Interviews & Appeals
Check if there are any prerequisite faculty tests and/or interviews that you're required to sit for, and note down the important dates. You will mostly likely be required to compose a personal essay for interviews and appeals – prep yourself by looking for tips or guides to writing the most convincing personal essay. Here are some tips to help you get a better idea:
Emphasise on reasons why you should be chosen other than your academic performance

Know what your unique selling points are: in terms of achievements and personal interests related to your desired course

Reinforce your credibility with endorsement from people (testimonials)

A one-size-fits-all essay will not work. Give personal and specific reasons on why you should be granted the chance to study the course, whether it is a stepping stone to your dream career or if it's parallel to your personal values
Deeply Consider If Uni Life Is Suitable For You
University life is about being as diverse as possible, so it is useful to form a support group of friends through active participation in CCAs, faculty camps or even hall activities – it is always a good thing to have a wide network; look to expand your social circle beyond your own faculty too. You've probably heard about it and it's true: university is a tricky trinity of sleep, social life and grades where you can only seem to choose two, and it's up to you to find the difficult balance. You have absolute free rein in how you manage your life and time, and in order to make the best out of your experience, discipline is key. And it's only with tenacity and consistency will you get to see your graduation day. 
Keep Your Options Open
Apply to more than just your dream schools and don't stubbornly fixate on just one university or course. Always have a Plan B – do consider private universities, foreign universities or even taking a gap year. Think about it: are you hell-bent on going to university just because everyone is going, or are you studying to pave the way for your future? If you're sure about the route you want to follow, it doesn't matter how long you take; getting there in the end is all that matters. Private universities mean hefty tuition fees, so it would be wise to carefully consider if the degree is something that you sincerely want to pursue. If you're still lost, taking a gap year might be a good option to help recollect your thoughts and reconsider your options before jumping in.
Deciding on a suitable university course probably is one of the most crucial decisions you will ever make. We hope this article helped you have a clearer understanding on how things work before submitting your application. Good luck to all you university applicants!