With 2018 just around the corner, it's time to prep your list of New Year's resolutions for the year ahead. But instead of striving for the usual materialistic goals, why not put your mental well-being first for a change? Here are some ways to feel more content and satisfied about yourself. 
See The World
Learning about different cultures and seeing how people live in other parts of the world is a deeply enriching and character- building experience. You'll learn to appreciate the things you have and pick 
up good practices from others, whether it's punctuality, friendliness or healthy-eating habits. Even if you're tight on a student's budget, there are many ways to travel for cheap so it's best to do it at this point in life when you have little to no heavy responsibilities. The world's your oyster!
Treat Yourself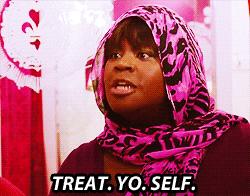 You don't have to splurge on fancy things to make yourself feel cherished. Instead, pamper yourself
 with a warm bath,
 an indulgent dessert and lots of 'me' time. Most people might not understand why you would get a manicure, hair spa or facial if there's no special occasion coming up, but doing it just because it makes you feel happy is all the reason you need. You deserve it!
Open Up
Maintaining privacy is okay, as long as you still feel comfortable sharing things with others when you feel you want to. Don't keep your feelings bottled up when you feel you've been treated unfairly, and don't be afraid to reach out to trusted friends to share your worries. Tell them if you just want a listening ear, or ask them for advice if that's what you need. Feeling connected to others helps you feel more optimistic, and also lessens the weight on your shoulders.
Social Circle Purge
Do you walk away from your friends feeling drained, lousy and depressed all the time? Maybe you're hanging out with the wrong crowd. If your pals stir up too much drama, get you in trouble all the time or make you feel unworthy, these people don't deserve your time and attention. Make new friends and start being treated kindly, the way you were meant to.
Improve Your Skills
Got a knack for languages, singing, or dancing? Honing your talents can make
 you feel more positive about yourself, not to mention it could even lead to a potential career path down the road. Filling your time with healthy habits also makes you feel more fulfilled, and one can never get tired of doing something you enjoy, right? To make hobby time extra productive, come up with some creative ways to express it that no one has ever seen before!
Be Grateful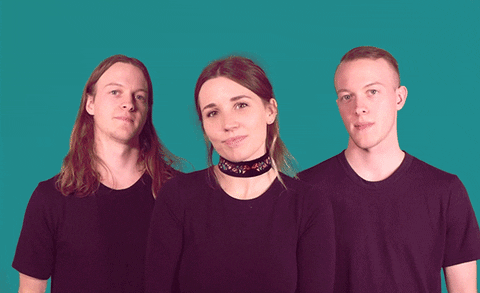 It's natural to get hung up on things you don't have, but most of us tend to
 take for granted what we already do. Besides keeping a gratitude journal to note down everything good that happens to you, try going a week without complaining or gossiping – and instead share compliments freely, accept them gracefully, and attempt to be more patient when you feel things aren't going as planned. See every day asa gift, and be excited for all the little pleasant surprises that come to you.
Social Media Detox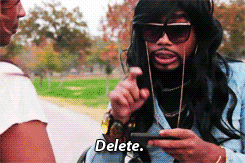 Your friends can't all
 have perfect lives, yet they seem to on social media. People will only show what they want online; just think about how many Instagram and YouTube stars have dropped out of the race because 
they admitted they felt ingenuine. When you've had enough of your friends' humble brags, travel snaps and flawless selfies, simply put the apps on hiatus and focus on your own real and ever-fabulous life instead.
Forgive And Forget
Do you trudge into class every morning fuming over something? Keep 
in mind that people generally have good intentions, and don't take offence so easily. When you find yourself getting peeved, go for a walk or sweat out all the emotions with a workout. Or better yet, share your thoughts with the other party instead of racking up negativity.
This article was adapted from Vol.30 Issue 1 issue of Teenage Magazine. 
What's your New Year's resolution for 2018? Share with us in the comments section below!
More related stories: 8 Tips To Love Yourself Better, 6 YA Books About Mental Health Every Teen Needs To Read, 10 Efficient Tips To Maintaining A Clutter-free Lifestyle