Stepping out of your comfort zone to meet new people and forming friendships can be daunting. Here are some tips to ease you in!
Be A Social Butterfly
It's inevitable for most people to be shy on their first day, so why not step up and make the first move? Initiate a conversation by introducing yourself – throw in snippets of personal info, and break the ice by asking them about themselves. Non-invasive questions like their musical interests, favourite shows, former CCA or even who they follow on Instagram/Snapchat should do the trick! Trust us, you'll stand out (in a good way) and your future friends will definitely appreciate your gesture. 
Fashion Got 'cha Back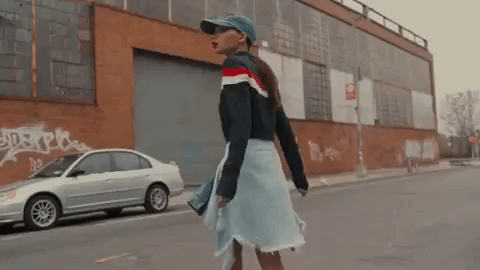 Credit: Giphy
Sure, true confidence comes from within, but looking your best undeniably helps you feel the same way too. Strut across campus in an ensemble that reflects your personality: ditch the denim shorts for a stylish maxi skirt, or swap your go-to T-shirt for a neat button-up. There's no harm in donning a dressier outfit especially on your first day – but ensure that you're appropriately dressed and comfortable with what you're wearing.
Pay Genuine Attention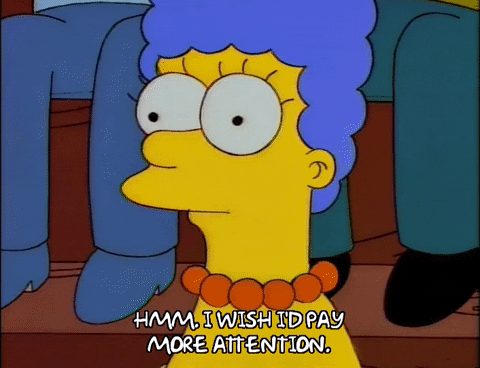 Credit: Giphy
Between familiarising yourself with the campus, memorising class schedules, learning your new classmates' names and updating your socials, first days are usually filled with overwhelming details. But don't let it deter you from making meaningful connections. Put your phone away, engage in distraction-free conversations and start listening. Chances are, people will also start paying more attention to what you have to say if you set the example. A little sincerity never hurt anybody!
Spare No Compliments
This may sound kinda superficial, but giving a compliment could go a long way. That's not to say you should shower people with false praises to butter 'em up. Find something you sincerely like about that person, i.e. a quirky accessory, their immaculately styled outfit, cool hair… Plus not only would that off-handed compliment be an instant mood lifter, it also serves as a good conversation starter. So go ahead and make someone's day!
Be Inclusive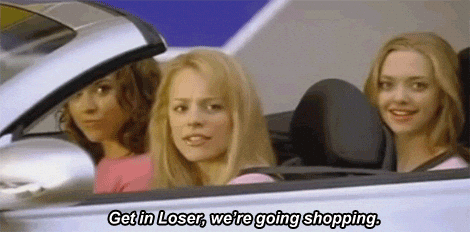 Credit: Giphy (without the loser, of course.)
Social situations may be more daunting for some, so be alert. Every time you see someone standing at the side trying to join in your group conversation, subtly widen the circle to include them. Find someone alone in the corner? Engage them in a conversation. Not only will you help lessen their awkwardness, these gestures speak volumes about your good character. You'll gain more friends by being a friend!
Think Before You Speak
As wiser people have reiterated, "If you've got nothing good to say, don't say anything". While speaking your mind is usually encouraged, bear in mind that you're in a new environment with people who are unfamiliar with your thoughts and mannerisms just yet. Instead of indulging in inane chatter, contribute to the conversation constructively, by way of witty remarks or relevant opinions. Be careful of your tonality: try to avoid using tones that may come across as being overly opinionated and aggressive. Also, don't be overly judgmental against people who rub you the wrong way – give 'em a chance!
Put On That Million Dollar Smile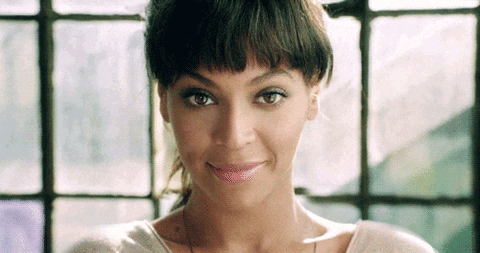 Credit: Giphy
One way to calm down, appear more approachable (and attractive), instantly feel good, and build better relationships: smile! It sounds way too easy, but smiling has been scientifically proven to give all those benefits and more. If you're too nerve-wrecked to conjure up a smile, visualising your favourite happy moments with friends and family should do the trick!
Be Yourself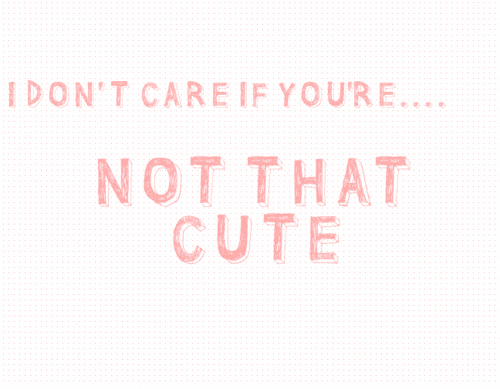 Credit: Giphy
Simple but true. Quirky and random? Flaunt it. Curvy or stout? Embrace it. Too loud or overly hyper? Don't sweat it. Only when you're truly comfortable in your own skin will you be able to radiate good vibes, which in turn lets others be comfortable in your presence. Forget about trying to be someone you're not – not only will people smell it a mile away, the only ones who should matter are the people who accept you for who you truly are. #Realtalk
Make Plans To Keep In Contact
If you're getting good friendship vibes from a potential pal, ask for his/her number and make plans to meet up again later – invite them out for lunch, go exploring around the new campus grounds, or suggest a cool after-school hangout activity. Don't worry about coming off as creepy; everybody appreciates having plans especially when you're new in the area. Who knows, this could be the beginning of a beautiful friendship! 
Have any suggestions of your own to add onto our list? Comment below and share your tips!