Be it having your social media profiles viewed by employers or curious new colleagues, the last thing you would want is embarrassing social media content that could jeopardise your rep or career. Maintain a clean and effective online presence (and come through a Google search unscathed) with these easy tips.
1. Do: Use Correct Language 
 Nothing could be a greater red flag for potential employers than your online posts containing mistakes such as misspellings or bad grammar. Ensure that your social media profiles and posts are free from such mistakes by proofreading before publishing them for the world to see – get a second opinion if you need to. Refrain from using vulgarities even in casual posts – they certainly won't add any intellect to your viewpoints and could reflect badly on you if noticed by corporate peers.
2. Do: Subscribe To Your Career Interests
Notice your colleagues liking the same Instagram posts you do? Subscribing to online feeds and official brand accounts that are related to your work scope will not only keep you updated, but let others know you have similar interests – which both increases your relatability factor and makes for good conversational topics the next time you see them IRL. In addition, staying up to date with industry news guarantees you won't be left out in professional conversations, all the better for you to mingle with!
3. Do: Filter Personal Matters From Your Account

Photo: Pexels
Having a work-life balance goes further than just knocking off punctually to spend time with loved ones. Keeping your personal and professional lives separate online is an essential, unspoken part of the job too. Your bosses and colleagues don't need to see your lengthy Facebook status updates about how badly you day went or what you choose to write about next. Shed a positive light on your social posts and good vibes will return your way. Always remember, nobody likes a perpetual downer!
4. Do: Keep It To A Minimum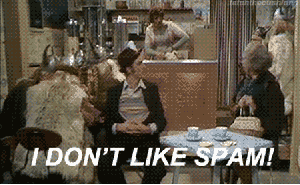 Social media updates tend to have higher views if they're posted less frequently – even Facebook's algorithm marks persistent posts as spam! Do yourself a favour and avoid being classified as a 'spammer' and maintain your posts to the essentials. Posting too often (and during working hours) may give the impression that you're on your phone 24/7, inadvertently giving rise to the assumption that you're shirking away from work. The next time you're poised to upload to multiple images to Instagram, ask yourself: "Do my followers really need to see it from three different angles?"  
5. Don't: Post Inappropriate Content
The party you attended the weekend before was #Lit, and the photos uploaded online certainly prove it – too well. Pictures that feature you partying might seem like harmless fun, but it might leave a bad taste in your colleagues' mouth. Prevent yourself from becoming the unnecessary victim of trivial gossip in the office by not posting the photos online. If that's not an option in this digital age, utilise the 'Privacy' function on your social media platforms and set them to be hidden from anyone of concern.
6. Don't: Comment About Your Work Online
Sending out work-related updates on your social media platforms can be a double-edged sword. While sharing your enthusiasm for work will be positively received as a whole, being overly expressive of your work achievements might be off-putting for your colleagues. While on the opposite end of the spectrum, publicly expressing negative thoughts and complaining about your workload (or boss) won't do you any favours either. Be safe rather than sorry, by keeping both celebrations and frustrations about work solely for your trusted confidants. 
7. Don't: Be Offensive
While everyone has the right to their opinions, being overly vocal on your views of social matters might just land you in hot soup. We've all witnessed cases of controversial statements and behaviour going viral online, which led to companies firing said employees. Instead of ignorantly following in their footsteps, prevent yourself from committing a similar blunder by steering clear of airing any offensive opinions online. Should you feel affected by a situation and feel the need to share your thoughts on a public outlet, write them down in an objective, professional and inoffensive manner. Getting a high number of likes and comments on your page can be a good thing – but only when they're for the right reasons.
8. Don't: Be Careless
If you're in charge of managing your company's online profile, this might see you juggling multiple social media accounts between your work and personal profile. Before uploading anything, be sure you're about to blast the correct content to the right account and channel. You'd not appreciate the panic attack that comes with accidentally sending out a shameless #Selfie on your work account, risking unwanted questions from your boss before you manage to take it down. Never take social media for granted and remember to meticulously examine every single aspect of your postings before uploading them!
Featured image credit: Pexels
This was adapted from an article published in Portfolio, out on newsstands now. 
Have other tips on maintaining your online presence? Let us know in the comment section!