If you thought your internship was bad, wait till you read these real-life cautionary tales. We asked Teenage readers to divulge their worst experiences in the workplace – here are the top stories we picked out (and how to avoid them).
The Hot Head Boss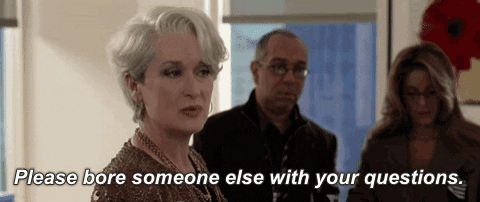 After graduating with a diploma in "this is definitely what I don't want to do", I decided to take a gap year to pursue journalism, and the only place that would hire a business student to write was a marketing firm. I mostly helped to manage clients, but I was allowed to contribute to their magazine, although it was a short-lived excitement.
"Writing is something either you have or you don't have", "What a stupid mistake", "I can only blame myself for trusting you completely", "Mummy and Daddy aren't here, you know? I can't babysit you all day" – I had verbal abuse hurled at me every day. It didn't matter where we were or who was around us, she had no qualms about putting me down in front of others.
One day, we were waiting for a cab to bring us to the next meeting, but the driver ended up missing the turn as I was on the phone with a client and did not monitor the app. "Tell me how your brain works!" she yelled, enraged that we had to wait another five minutes for the car to arrive. I finally found the courage to quit, but even when I was doing the handover on my last day, I still wasn't spared from her accusations. "She isn't competent enough," she would lament. For hours, I sat down wondering if she was just a malicious bully or if I was truly incompetent.
An internship is a learning ground, so if anyone puts you down for not knowing what to do and is willing to guide you – leave. Being in the working world, you will eventually learn the need to stand up for yourself. – Wyonna, 19
How to deal:
• Verbal abuse is never okay. No one wants to be in their boss' bad books, but that doesn't mean you can't speak up. Don't be afraid to ask your co-workers for help on how to handle the situation. If all else fails, present your concerns to the human resource department so they can take proper action.
In Financial Trouble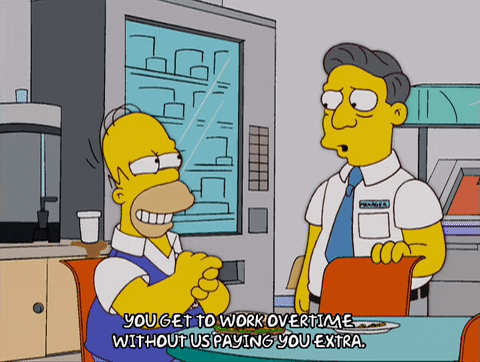 During my polytechnic days, I worked as a finance assistance intern for six months. At the start, it was manageable as the accountant's assistant was there to teach me everything from scratch and provide help along the way. I had a great time.
However, she was away on maternity leave after the first three months and the next person I had to report to was the accountant herself. I remember the moment she left, my workload increased drastically and I had to clock overtime till 8pm on good days and all the way till 11pm on bad days. Moreover, it was nearing the quarterly closing period, which was one of the finance department's busiest periods and there were many payment deadlines to meet. The added stress caused me to make more mistakes which delayed a lot more tasks. Needless to say, my supervisor wasn't very happy. I left on a really bad note. – Jing Yi, 20
How to deal:
• Being the 'yes' person would no doubt leave a good impression at first, but be careful of biting off more than you can chew. The next time boss asks you to stay on for last-minute paperwork, explain that you have more pressing obligations on hand and propose a different timeline for the extra task.
Wake Up Call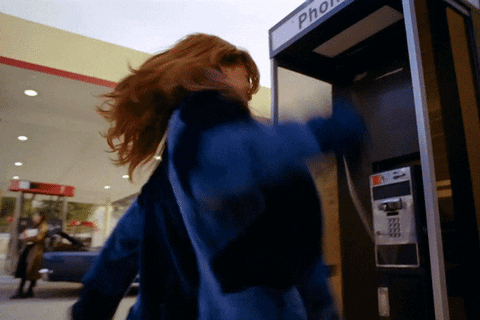 This was an episode that happened during my internship as an editorial intern for an online publication. I was working on an article that required a professional's input and it was the company's practice to gather quotes from more than one professional in order to get a variety of opinions. When I sent the piece to one of the interviewees for vetting purposes, I received an angry call from her that she felt incensed she wasn't the only one featured, spewing foul language and threatening to sue me. A fellow intern took over the call, but we were so shaken by her threat that both of us broke down in tears. Eventually, a writer stepped in to speak up for us.
After the call, she reassured us that the publication has a legal team to back us up and this wasn't the first time such instances happened. This incident still haunts me, but it served as a wake-up call. I found out the hard way that we should never negotiate out of fear, but also never fear to negotiate. You have every right to speak up for yourself. – Emma, 21
How to deal:
• Although the other party may be in the wrong, it's important to manage their expectations and make things clear from the get-go. To be safe, send out recap emails after phone conversations to lessen the chances of misunderstandings. Make sure to let your supervisor or a fellow colleague look through before sending!
Anger Danger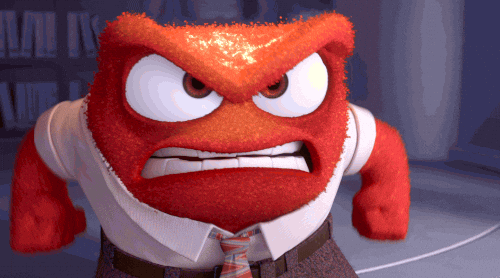 During my school's internship programme, I was attached to a small architecture firm that only had three other staff members, including the boss himself. He was an erratic old man who had a hearty laugh, but not the best of tempers. He would take me out to construction sites occasionally, and I detested having to follow him as while it allowed me to be away from office, it also meant I could not complete certain assignments on time. On site, he showed his unpleasant nature as he would hurl vulgarities at the construction workers in Hokkien. And it was perplexing knowing that the foreign workers didn't speak the dialect and would merely smile awkwardly to his bombardment of insults.
I knew it was wrong, but who was I to stand up against the head honcho of the firm? I endured witnessing his verbal abuse against the workers, and counted my blessings that the programme was only for six weeks. Years later, I'm relieved to realise that my first employment experience wasn't an accurate reflection of employers and the actual working world. – Jia Wei, 23
How to deal:
• If you don't feel comfortable confronting your boss, approach someone in a position of authority who could intervene. Wherever possible, you can also engage with the affected individuals and let them know that they are not alone in this situation.
Errands Boy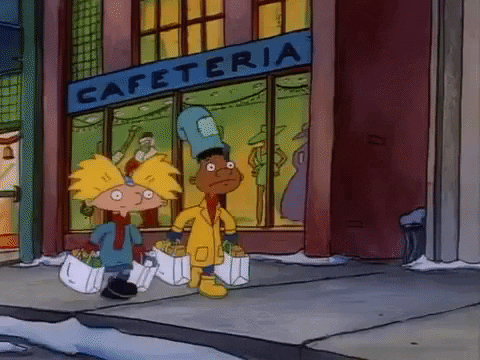 Unlike others who already had their internship during their polytechnic years, I was a fresh graduate with zero real-world experience. Thus, I settled for an unpaid internship at a start-up company located in a 'home office'.
It was three months of hell as I would fetch them coffee from the kopitiam every morning, go grocery shopping to stock up for the office fridge, and even help my boss to clean up his room. Once, I got locked out as the team went out partying the previous night. I gave my boss a call, secretly hoping he would dismiss me early for the day – but instead, he demanded that I stay put by the door until they show up. I ended up waiting for four hours.
Mundane chores aside, I also had no income whereas all my friends were fetching high salaries. Luckily, I had been sending out resumes and finally received a job offer, so I called it quits. One day, I happened to bump into my old boss while I was heading to a meeting. We exchanged namecards and went our separate ways. At the end of the day, the industry is small and burning bridges will do you no good. Treat it as a learning process and move on. – Timothy, 25
How to deal:
• While you're expected to help out with menial tasks, it shouldn't make up the bulk of your daily routine. Try setting up a private meeting and come prepared with a list of personal goals you wish to accomplish for the company. This will give your boss a better idea of what you can contribute.
No Phones Allowed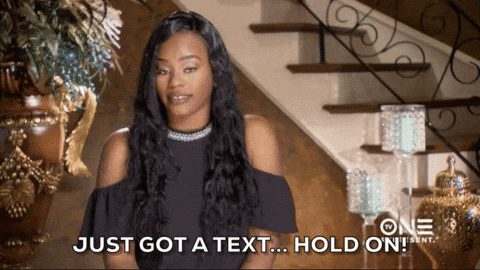 I was interning at a major public relations firm and it was a company that anyone would kill to work at. Being accepted into such a reputable corporation, I was elated and couldn't wait to start work. During my first day of internship, I was asked to sit in for a meeting with the higher-ups. Tension was thick in the air and it was painfully obvious that I was the newbie because I couldn't stop fidgeting. I tried to pay attention, but I had no idea what was going on as nobody cared to fill me in.
I began to lose concentration and started playing with my phone under the table. I thought I was being discreet, but the director who was heading the meeting noticed – slamming the table in anger and calling me out in front of everyone. After he was done yelling, he got everyone to surrender their electronics and kept them until the meeting ended. Knowing that I was in the wrong, I mustered the courage to go up to him and apologise for my misconduct after the meeting. Thankfully, he wasn't as unreasonable as I thought and told me to never do it again. Lesson learned: stay off your phones during meetings! – Naomi, 22
How to deal:
• If you know your company has implemented a no-phone policy during meetings, leave your devices behind and enter with a notebook in hand to jot down notes. Once you've stepped out of the intern comfort zone, you can even start sharing your thoughts and engaging in the conversation.
This article was adapted from the November 2017 issue of Teenage.
Have your own internship horror stories to share? Spill the tea in the comment section!
More related stories: 6 Easy Ways To Stand Out At Your Internship, 6 Unconventional Internships That Will Allow You To Travel Abroad, How One Student Sailed Around The World On A Year-Long Internship