We're no strangers to that overwhelmingly anxious feeling that grows as an important occasion arises. At best, it pushes you to work even harder; at worst it initiates a complete meltdown that renders you unable to function efficiently. And while it's completely normal to feel the nerves, letting it completely crush you isn't a viable solution. Here's a list of quick fixes to help you keep the kan chiong jitterbugs at bay. 
#1 Make yourself laugh
Whether it's watching a hilarious sitcom or variety show, scrolling through SGAG or loading up funny fail videos on YouTube, letting off steam through laughter is the quickest and easiest method to ease the nerves. Or if you're right outside the exam hall with no access to your phone, quickly grab your comedian-wannabe friend and have them tell you a lame joke. 
#2 Take a hike
Spending long hours cooped up indoors isn't doing any favours for your mental health and body. In between study breaks, make it a point to take a short walk outdoors to soak up some vitamin D and stare at some greenery. Apart from the obvious health benefits such as minimising the risk of cholesterol, diabetes, obesity and mental stress, it also helps to clear your mind and soothe anxiety. 
#3 Cuddle with animals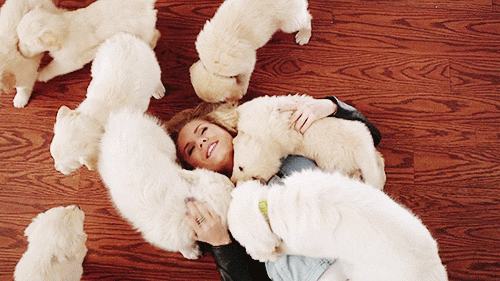 Nothing eases freaking out better than cuddling with a pet aka the superheroes we don't deserve. The next time you feel the kan chiong bug coming, hit up your (or your friends) dog/cat/hamster/rabbit and give them some love. Alternatively, you could always search up aww-inspiring videos of quirky pets doing hilarious things. You'll feel relaxed in no time! 
#4 Perform random acts of kindness 
Holding the door for a stranger, sheltering someone with your umbrella, donating to charity, or even treating your friend to lunch – research shows that doing something kind for others lead to a significant increase in positive moods, and a decrease in social anxiety. It has also been found that performing other positive acts once a week will lead to the most happiness. Keep your eyes peeled for someone you can lend a helping hand to — it's a win win situation!
#5 Go on a photo-walk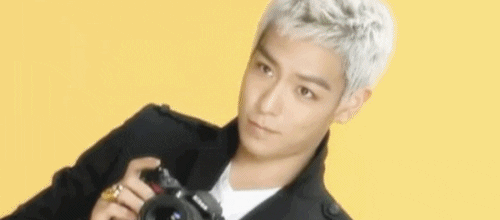 Forget about selfies/wefies/food snaps for a moment and turn your lenses toward your daily sights and sounds. Hone the skill of viewing ordinary things from different perspectives (quite literally) and you'll soon be able to apply that very same logic to various aspects in your life.
What may seem like a daunting situation could also be viewed as a challenging opportunity; similarly, an unpleasant happening could be a blessing in disguise. Being able to step out of your headspace and look at a situation in a different light could improve the way you feel too.  
#6 Hulk it out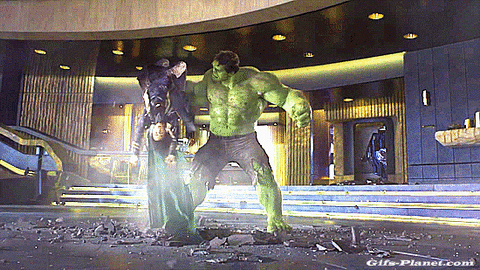 Bottling anxiety, fear and anger up is disastrous for your long-term mental health. And if you don't feel comfortable talking about it, how about getting rid of it via a good old Hulk smash? There are various ways you can do it: heading to The Fragment Room and breaking everything in sight, pummeling it out in the gym via Muay Thai/Boxing classes, or even playing Beaver Smash at the arcade. Either way, you'll feel way better afterwards! 
#7 Head to the water 
Whether it's dipping into a relaxing bath, going swimming, heading to the beach or even loading up the sounds of waves crashing on the beach, there's just something about water that calms the most frazzled of nerves. 
#8 Get real quiet 
Even if you don't practice meditation, there's something to be said about the process of quieting down, clearing your head of thoughts (as much as possible) while doing deep breathing exercises. And the best part? Accidentally falling asleep is a bonus! 
#9 Catching proper Zzs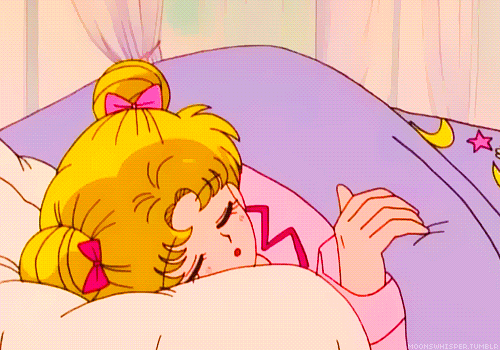 Which brings us to the next point. Don't underestimate the power of a good sleep! Apart from recharging the mind and body, healthy rest helps to improve overall mental health. If you're having trouble falling asleep at night due to anxious feelings, try creating a calming bedtime routine that includes warm showers, herbal tea and other soothing rituals to help you and your thoughts gradually wind down. 
#10 Talking things out 
It may seem like a no brainer, but confiding in a trusted friend can do wonders. It may be scary at first, but sharing your thoughts (even if they don't make sense to you) and explaining what you're going through will not only provide you with an emotional outlet, it will also lessen any confusion and help you gain clarity of the situation or gain a different perspective of an otherwise overwhelming situation. You can do it! 
#11 Indulge in a massage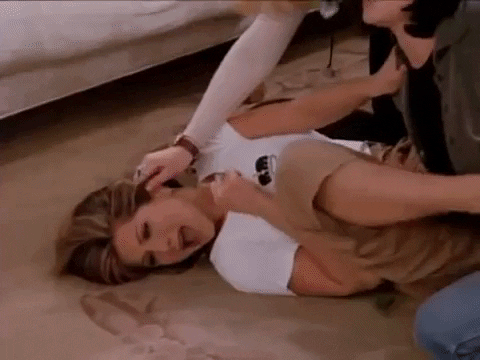 The next time you're feeling frazzled, treat yo' self to a luxurious massage to alleviate body stiffness (that comes with constantly hunching over your textbooks) and have your stress physically kneaded out of you. For a quick fix, try massaging your pressure points such as the web between your index finger and thumb (for relieving headaches), between your eyebrows and temples (to relieve pressure on the sinuses), and (this may sound weird) gently massage your ears with your thumb and index finger to relax yourself. 
#12 Getting organised 
Experts say that chaotic surroundings can trigger stress responses, so relieve stress by getting organised. From effectively managing your to-do lists, creating a relaxing living and work space (check out our handy de-cluttering guide), and fixing any other anxiety-inducing aspects of your life, you'll be able to function better mentally after doing this physical cleanse! 
#13 Imagine the worst-case scenario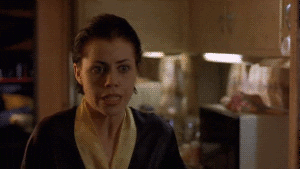 Trust us on this; while it may seem strange to explore the worst possible scenarios that could happen based on what's causing your anxiety, this strategy actually allows you to acknowledge that fear, prepare for it and ultimately take back control. For example, you're afraid of failing that big year end exam and subsequently not being able to continue on in the course you desire. If that really happens, what's the next you could take to improve the situation? In a nutshell, knowing that you have a backup course of action to take in the event of your worst-case scenario (however unlikely it may be) will help tremendously to relieve the anxiety.
How do you calm yourself down before an important event? Share your tips with us!