Looks like all the time Taylor Swift spent staying out of the spotlight after the whole Kimye/'Famous' debacle was put to productive use. Following her sneaky announcement of upcoming album, Reputation (aka TS6), Taylor effectively overshadowed the MTV VMAs 2017 by dropping her 'Look What You Made Me Do' (LWYMMD) music video at the star-studded event.
While we all know Taylor's penchant for producing music videos of epic proportions (remember 'Bad Blood'?), it's safe to say the songstress has completely outdone herself with 'LWYMMD' – it's chock-full of petty references and shady symbolisms to everyone who has ever crossed her, with a gasp-inducing twist at the end. Are you ready for Dark Taylor? 
The tilted stage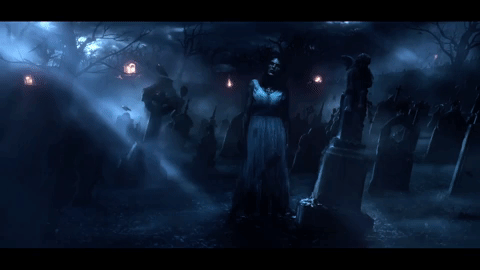 Re: Kanye West

As zombie Taylor sings "I don't like your little games/ Don't like your tilted stage", she yanks a crooked tombstone and rights it. This could be a reference to Kanye West's literally tilted stage on his Saint Pablo tour last year. BTW, if you found Taylor's outfit familiar, she's wearing the exact same dress from 'Out of the Woods'. Morbid much? 
R.I.P Nils Sjöberg 
Re: Calvin Harris
What: In the first of many blink-and-you'll-miss-it moments to come, the camera pans to an engraved headstone beside zombie Taylor's grave that reads: "Nils Sjöberg". This was the pseudonym that Taylor used when she co-wrote ex-boyfriend Calvin Harris' hit song, 'This Is What You Came For'. When that fact was revealed after their breakup, Calvin slammed Taylor on Twitter and accused her and her team of trying to make him look bad, and that he wouldn't allow himself to be Taylor's target to "try and bury like Katy". They ultimately buried the hatchet (no pun intended), but it looks like Nils got the boot after all. 
The $1 bill
Re: David Mueller
Prior to Reputation, Taylor was involved in a sexual assault case that saw her triumph against David Mueller, a radio host who groped her during a photo op four years ago. The DJ had tried to sue Taylor for up to $3 million for "ruining his career". In contrast, all Taylor requested for in her countersuit was a symbolic $1 and the "chance to stand up for other women". You go Taylor! 
Bathtub full of diamonds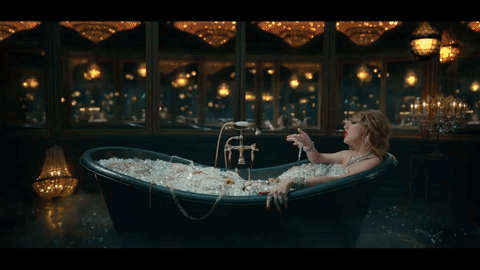 Re: Kim Kardashian/Media
The Internet has come up with two theories for this bathtub scene. It could be #1 a reference to Kim Kardashian's traumatic robbery in Paris, where the robbers held Kim at gun point and stole her ring. Or #2, Taylor's personal reaction towards her various negative media portrayals. As she once shared, "'She jetsets around the world collecting men and she can get any of them but she's so clingy that they leave and she cries and she gets another one in her web and she traps them and locks them in her mansion and she's crying in her marble bathtub surrounded by pearls.' So I was like, I could use this…". In this case, we're sure it's the latter 'cause Taylor wouldn't stoop so low. 
Queen of the snakes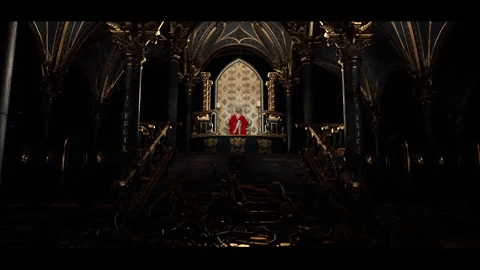 Re: Kim Kardashian/ Internet haters
Call her a snake all you want Kim, but Taylor's not only gonna own that slur – she's gonna sit on a throne and sip tea served by her lil' snakes while at it. In an ironic twist of fate, Swifties have been spamming Kim K's IG account with the snake emoji as well, making the reality TV star resort to banning it from her account altogether. Looks who's spillin' the tea now? 
Re: Her nameless frenemies
Look carefully and you'll see the words 'Et tu Brute' inscribed all around Taylor – pillars, throne and all. This Shakespearean phrase, which was used to portray surprise at the betrayal of a close one, could be referring to almost anyone, like the countless frenemies who are friendly to her face one moment, and stabbing her in the back the next. 
The Maserati and the Grammy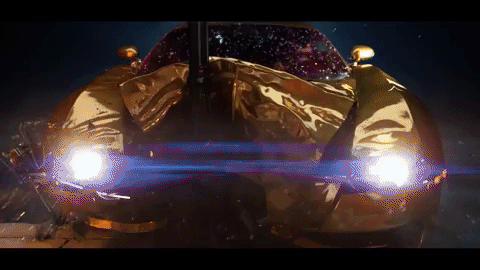 Re: Whoever didn't give 'Red' a Grammy
In the lead-up to the chorus, we see a shiny Maserati crash into a lamp post in slow-mo. And after getting glamorously thrown about in the impact, the car door flips open to reveal Taylor posing coolly for the paparazzi all while clutching a Grammy. And as Swifties immediately realised, this scene was referring to when 'Red' was snubbed at 2014's Grammy Awards – the visual symbolisation of the 'Red' lyric, "loving him is like driving a new Maserati down a dead-end street" proves all.
Shellfish feast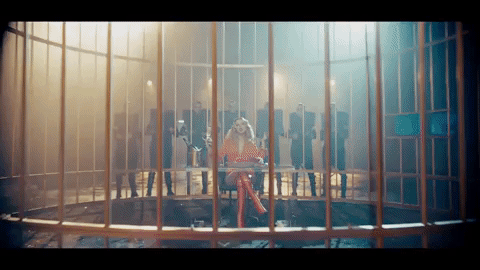 Re: Katy Perry
We all know Taylor's long-standing 'Bad Blood' with Katy Perry, so the hunt was on for Katy-related digs. Lo and behold, Tay Tay delivered. Taylor first references her nemesis in the lyrics, "You ask me for a place to sleep/Locked me out and threw a feast", alluding to Katy's food-themed single 'Bon Appetit'. Then, she counters Katy's 'Swish Swish' lyric, "Don't need opinions/From a shellfish or a sheep" by digging into what else? A lobster. 
The hairdo and the kat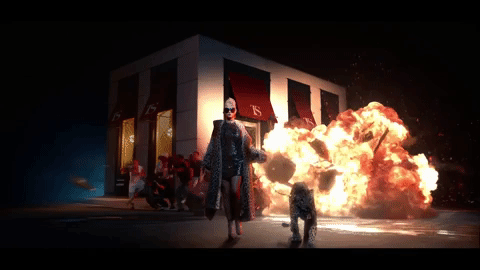 Re: Katy Perry
In the same car crash scene as mentioned above, Taylor not only bears an uncanny resemblance to the 'Roar' songstress; she also wears a (hopefully faux fur) cheetah coat and is accompanied by a cute cheetah as she walks away from a 'Bad Blood'-esque explosion. 
Robbing Stream Co.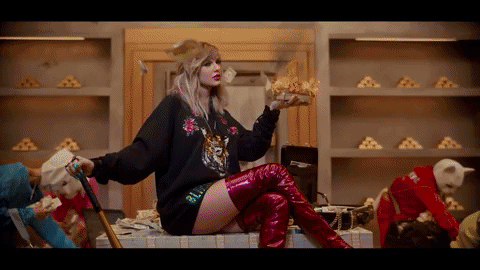 Re: Spotify
Back in 2014, Taylor shook the music industry when she pulled her entire back catalogue off Spotify, because she felt that the music streaming platform didn't pay its artistes enough. In the wake of that decision, Spotify claimed that Taylor was on track to earn over $6 million – to which Tay's camp insisted otherwise as she had earned less than $500,000 from Spotify in the 12 months prior.  Although Taylor has since made a return to the streaming sites, the aggressive storming of 'Stream Co.' is definitely a jab to those who insinuated that she was greedy for turning up her nose at Spotify's alleged $6 million payout. Why would she be, when she's got stacks of cash to burn?
Re: Katy Perry
Notice the tiger emblazoned on Taylor's black sweater dress? It's interesting to note that Taylor returned to Spotify the exact day Katy Perry's album, Witness, was released. If that's not shady, we don't know what is. 
Don't mock the squad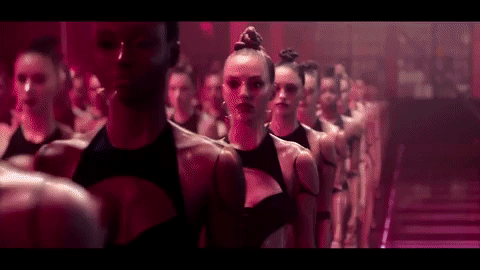 Re: The squad haters
Remember when Taylor's group of celebrity/model besties made #squad and #squadgoals a thing? Well, it didn't take too long for speculations to arise about how Taylor was "collecting besties like she was with boyfriends", and how she lords it over her model BFFs by giving them strict rules to ensure that she's always the center of attention. 
I <3 TS 
Re: Tom Hiddleston 
Okay, this isn't so much of a drag than it is just a reference. The highlight of Taylor's well-publicized but short-lived romance with Tom Hiddleston has gotta be the tiny 'I heart T.S' singlet he wore during 2016's 4th of July party. Photos of him wearing that shirt not only became meme-worthy – it also gave birth to theories of their relationship being nothing but a PR stunt.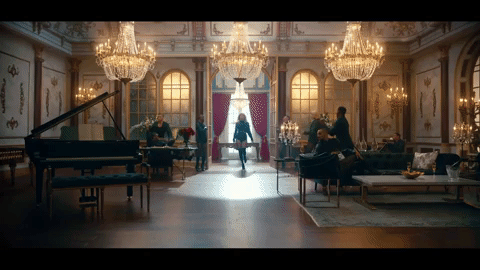 Re: Taylor Swift's exes 
How many ex-boyfriends does Taylor Swift have that we know about? Eight. And how many boys wearing the 'I heart T.S' top can you count? There isn't such a thing as a coincidence in Taylor's world, and we're very much inclined to believe that this scene – where she has 'em stumbling and fawning over her – is a nod to her exes. 
Taylor Tower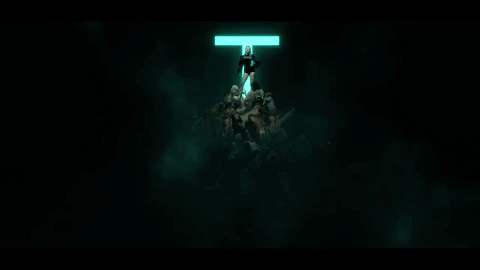 Re: The attendees of the #TaylorSwiftIsOver party 
In an actual depiction of how celebrities 'claw their way to the top',  Taylor stands tall above her past personas, all desperately trying to gain a foothold in the spotlight. We see the Ringmaster from the Red tour, PJ-clad girl from 'You Belong With Me', the ballerina from 'Shake It Off', 'interrupted' Taylor from the now infamous 2009 VMAs, and more. Taylor's past personas might still be trying to bubble to the surface, but Reputation Taylor's here to reign. 
Re: Taylor's actual friends
A closer look at Taylor's Junior Jewels T-shirt shows not only the original signatures, but also autographs from Taylor's circle of celebrity pals – including Selena Gomez, Lily Aldridge, Blake Lively and Ryan Renolds, and more. How many names can you spot?  
Drop 'dem moves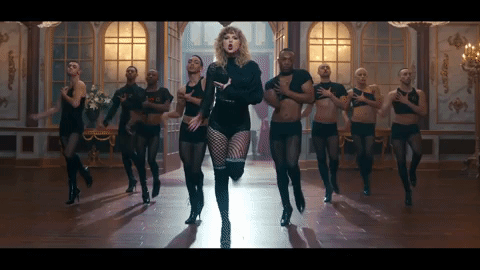 Re: Everyone who thinks Taylor can't dance
Taylor's known for her awkward but kinda cute dance moves, but oh has dark Taylor come to play with a fierce dance choreography that has left Swifties gasping for air. Who says Taylor can't dance now? 
Biker Chick
Re: Lucky 13
In 2014, Taylor was embroiled in an 18-month long legal dispute over her use of the trademarked term "Lucky 13" on various T-Swift merch. And while Taylor ended up settling out of court (with the odds seemingly not being in her favour), this was the reason why she went on to trademark her popular phrases and lyrics like "This sick beat" and "Party like it's 1989". 
It's a bird, it's a plane, it's Taylor's reputation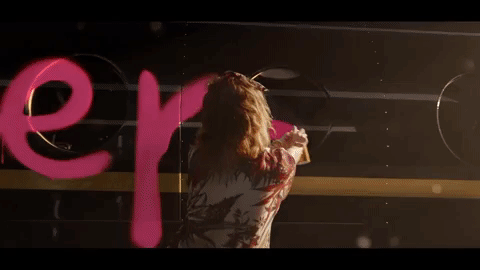 Re: Stalker fans 
A user off Reddit pointed out that Taylor emblazoning her jet with the words 'Reputation' and 'TS6' respectively could be a reference to how some extreme fans figured out Taylor's exact whereabouts by tracking her jets, which led to the paparazzi using that info to harass her. She then had to employ different measures to make her planes harder to track. 
Re: Kesha
There have long been rumours of a Taylor-Kesha collab thanks to the latter's cryptic IG post (with 13 emojis, no less!), but Taylor's Kesha-esque outfit has officially re-fueled the gossip mill. 
The Tale of 15 Taylors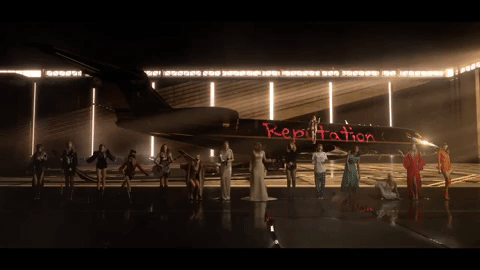 Re: Reputation
We're entering the most meta scene of 'LWYMMD', and it starts out with 15 Taylors lined up side by side, bowing to invisible applause. Internet theories speculate that each Taylor represents a track off her upcoming Reputation album, and might signify a different musical style accordingly. 
Surprised much?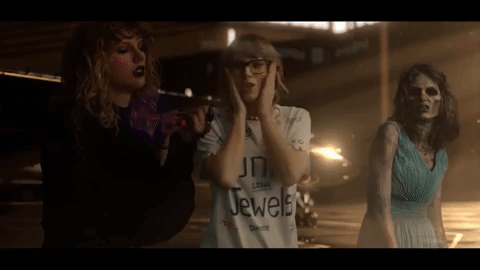 Re: Taylor's 'surprised' face 
Tay Tay's been mocked for a lot of things, but one of the earliest backlashes she received was for that 'surprised' face she would make whenever she won an award. Zombie Taylor mirrors critics' snipes by saying, "Stop making that surprised face, it's so annoying". To which 'Shake it off' Taylor chimes in, "Yeah, you can't be that surprised all the time". 
Don't Call Me That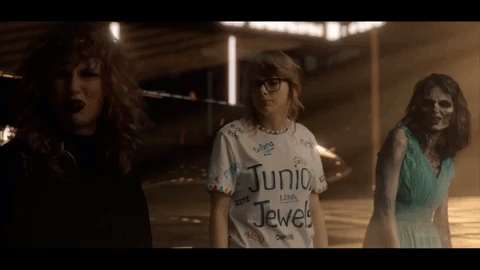 Re: Kanye West
I Heart T.S. Taylor: "What's up with that b*tch?"
Zombie Taylor: "Don't call me that!" 
Coming full circle to the saga that kinda started it all; Kanye West referenced Taylor in his song 'Famous' with the lyrics, "I feel like me and Taylor still might have sex/ Why?/ I made that b*tch famous". When Taylor called Kanye out for the offensive lyric and denied the rapper's claims of receiving her stamp of approval, Kim Kardashian took to Snapchat and posted her edited 'receipts' of a phone call between Tay and Kanye, where she verbally approved the front part of the controversial lyric, but not the portion where he called her a derogatory term. The full story is still kinda murky, but it shows that there's more to the phone call than meets the eye… 
She's so fake!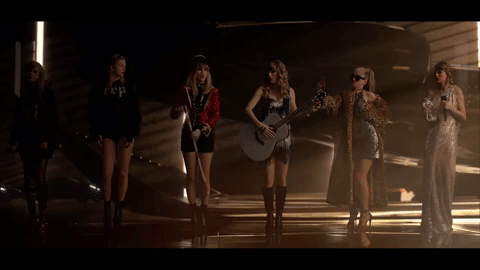 Re: Taylor is always playing the victim 
 Ringmaster Taylor: "Stop acting like you're all nice, you're so fake!"
*Newbie Taylor sobs into her guitar*
Biker Taylor: "There she goes, playing the victim – again." 
Taylor has long been accused of having the tendency to self-victimize, and this scene shows that she's well-aware of it. We love that whole 'Teardrops on my Guitar' portion, which could symbolise how hurt she initially was back when those criticisms started. 
Re: Kim Kardashian
Taylor: What are you doing? 
Kim K. Taylor: Getting receipts – gonna edit this later." 
Like what we mentioned earlier, there's probably more to the 'Famous' saga than Taylor has let on – her hints have not gone unnoticed. Will Kim and Kanye respond to Taylor's subtle nod at the fact that Kim may have edited the conversations to their advantage? We'll just have to wait and see. 
Please exclude me from this narrative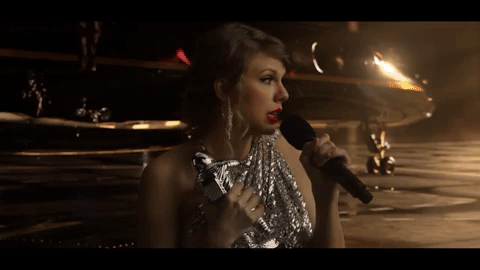 Re: Kim, Kanye and the rest of Taylor's haters 
2009 VMAs Taylor finally speaks up and insists on wanting to be "excluded from this narrative", as was her response back during #Snapchatgate – the other Taylors snap back, telling her to "shut up!". This is kinda ironic considering the 2009 VMAs was when Kanye West stormed onstage to interrupt Taylor's award acceptance speech, and the spark that started the whole feud. 
Bonus: This isn't included in the MV, but Taylor debuting 'LWYMMD' at the MTV VMAs 2017 while Katy Perry was hosting it, is a move of sheer brilliance. Well played Taylor, well played. *Slow claps* 
Watch Taylor's 'Look What You've Made Me Do' music video: 
Who do you think Dark Taylor will shade next? Let us know your thoughts in the comment section! 
More related stories: Taylor Swift Might Have Announced New Music In The Most Epic Way Posssssible, The xx Reveal The Bravest Thing They've Ever Done, Here's How DNCE Celebrated Joe Jonas' Birthday In Singapore