It's finally here! Our October cover star Camila Cabello's musical ode to her heritage 'Havana' is scorching up the charts with an epic mini-movie of a music video to boot.
'Havana' has become Camila Cabello's biggest solo hit so far. Already amassing career peaks of #2 on the UK and Australia charts, there's without a doubt that the hilarious 6 minute-long video clip she just released for it will propel the track's success further. We take a look at the highlights from the video, where Camila takes on multiple starring roles.
When we thought it was going to be a Telenova 

The video opens with Camila catching her lover in bed with her best friend – all in classic dramatic fashion. The dialogue is also exaggeratedly cheesy in the style of telenovas (Latin American soap operas) and as the screen fades out, we realise that Nerd Camila is actually watching Telenova Camila as a character on a fictional show. A plot twist within the first 2 minutes!
When she revealed her inner actress

Before we cut to Nerd Camila though, can we just say Camila is showing some serious acting chops in her fictional telenova? Going from melodramatic shocked to distraught, Camila plays off every emotion with enough convincing to not count her out on making a proper screen debut in the future.
When her Abuelita dishes some advice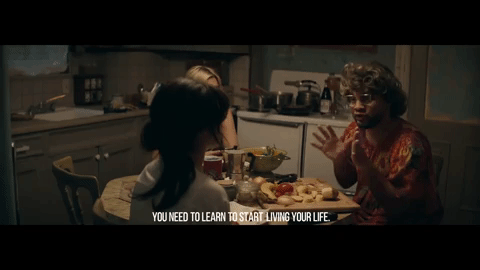 So Nerd Camila happens to be a homebody who loves being with her abuelita (Spanish for 'Grandmother'), but her granny actually wants her to experience the outside world, even suggesting to follow her on-screen sister to party. Erm… we're pretty sure some of us wish our parents could be as open-minded to this notion, and let us stay outdoors without curfews – if only!
When she lit up the stage

After her granny dozes off at home, Camila sneaks off to watch a late-night movie titled 'Havana' on her own, where Camila – surprise! – is also the film's feisty leading lady in red! Movie star Camila enthrals on stage performing her spicy single, and it's evident that Camila is a natural in front of the cameras.
When she busts out her dance moves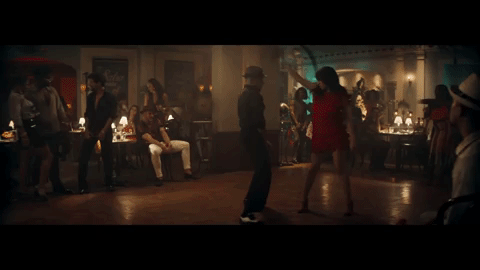 Think Camila would just stand on stage and sing? Not a chance. Flirting with a fellow dancer in the Latin club, Camila shows off her salsa-inspired moves of shimmies and shakes, accentuated by her flapper dress. It's common knowledge that Camila could nail choreography since her Fifth Harmony days, but who knew she could burn up a dancefloor like this?!
When she made a declaration of self-love

Movie star Camila eyes her love interest and follows him outside in the fictional film's climax scene, but in a surprising twist, rejects him and declares she loves herself more than being together. "That's it?! That's the ending? You end up alone?", yells Nerd Camila from the cinema seats. "Hey sweetie. If you don't like my story, go write your own!", actress Camila fires back, breaking the fourth wall. We've seen multiple pop stars play different roles in music videos, but never this amusing!
When she embraces life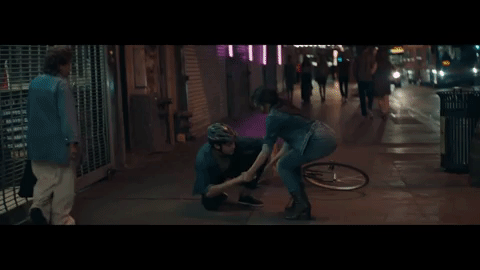 Feeling inspired after watching the movie, Camila proceeds outside and breaks into a dance just as her crush cycles by and crashes. She helps him up, and the two launch into a romantic sidewalk dance – finding love and signalling a happy ending for our Latina dreamer!
Check out the music video's rad poster, and watch the full music video below!
The #HAVANAtheMOVIEoutNOW is here!!! 🎬🍿 watch now on https://t.co/7qQtR7Knxd pic.twitter.com/vB1TC7xW3G

— camila (@Camila_Cabello) October 24, 2017
What was your favourite part of the video? For more on Camila Cabello, pick up a copy of our October issue out on newsstands now!
More related stories: Demi Lovato Proves There's Much More Behind The Scenes We Don't Know About, Did Taylor Swift Just Sing About Her Boyfriend While Throwing Shade At Her Ex?, Catching Up With Secondhand Serenade