If you've braved through the recent horror fest IT in cinemas, odds are you're still shuddering in fear of chancing upon a creepy clown on the way home alone. But it seems the tables are turning ever since the world caught wind of what the actor looks like in real life, with fans now swooning over his good looks and dismissing the scare factor. Which makes us wonder – which other stunning actors have gone under unbelievably drastic transformations for the sake of their craft?
Bill Skarsgård – Pennywise (IT)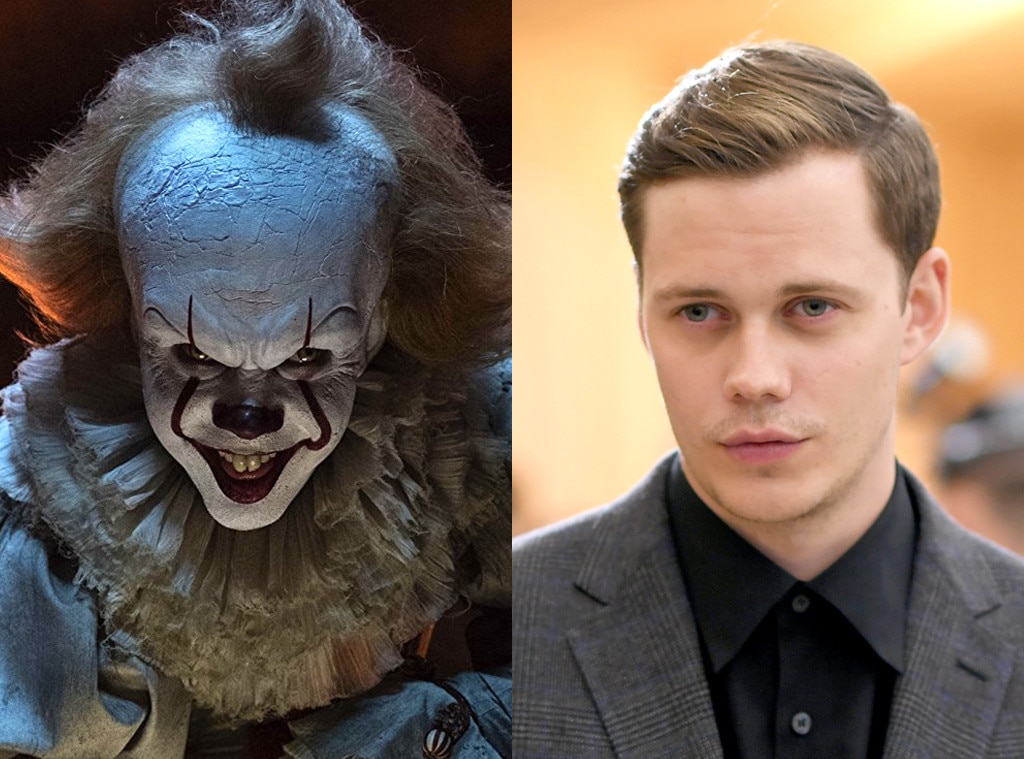 IT is well, the 'it' costumed character (and prime Halloween costume candidate), and while the killer clown sends shivers down our spine, the actor portraying the titular role does quite the opposite. The dreamy, young actor's good looks come as no surprise, considering he's the younger brother of equally charming Alexander Skarsgård. Bill himself thought his extreme makeup was "terrifying" but also called the transformation process an "amazing one". Fans will be delighted to know he's signed on to reprise his Pennywise role in Part 2 of the IT franchise, but we'll be expecting fangirl squeals instead of startled gasps the next time around.
Jennifer Lawrence – Mystique (X-Men)
One role that catapulted Jennifer Lawrence was Mystique in the X-Men series. Taking over from Rebecca Romijin in the original trilogy, Jennifer has made the blue shapeshifter symbolic to her name since – sleek-backed raven hair, yellow eyes and all. The process isn't a pretty one however: Jennifer revealed it used to take eight hours for the entire process – which has since been reduced to three – and now wears a body suit instead of being arduously painted. The Academy Award-winning actress also once expressed indifference to being asked back for the role, although we can't imagine anyone else playing the iconic character. 
Nicholas Hoult – Beast (X-Men)
Another blue-skinned X-Men character that looks worlds apart from his original mug is Nicholas Hoult's Beast. The British actor switches between the furry fiend during action sequences and his geek chic human form during dialogue-driven scenes, and the contrast could not be anymore striking. In comparison to real-life-ex Jennifer Lawrence, his transformation takes four hours to complete. We can't wait to see more of his character in next year's X-Men: Dark Phoenix, although we hope he'll be in his human self more often than not…
Elizabeth Banks – Effie Trinket (The Hunger Games)
The Hunger Games' District 12 chaperone Effie Trinket might not look overwhelmingly foreign, but with her vast array of colourful wigs and outfits, it sure does make actress Elizabeth Banks unrecognisable to some. The veteran embraced the character's outlandish looks over the span of four movies: "I would be in the hair and makeup trailer and I was Elizabeth, and then the wig went on and very suddenly I was Effie. Every day I would have that aha moment, like, 'We did it! We found Effie!' ", she told People magazine. Two years on since the last movie, the film franchise is still sorely missed, along with fan favourite Effie.
Jared Leto – The Joker (Suicide Squad)
The late Heath Ledger's take on the classic Batman villain will go down as arguably the best one, but 30 Seconds To Mars frontman Jared Leto sure gave him a run for his money in Suicide Squad. Sporting coloured contact lenses, smudged makeup and body tattoos, Jared's Joker was utterly terrifying (and the best part about the movie alongside Margot Robbie as Harley Quinn). In real life, a string of ladies from Katy Perry to Lindsay Lohan has dated the actor-singer, and we're sure many would too even with him in full-on Joker mode.
Cara Delevingne – Enchantress (Suicide Squad)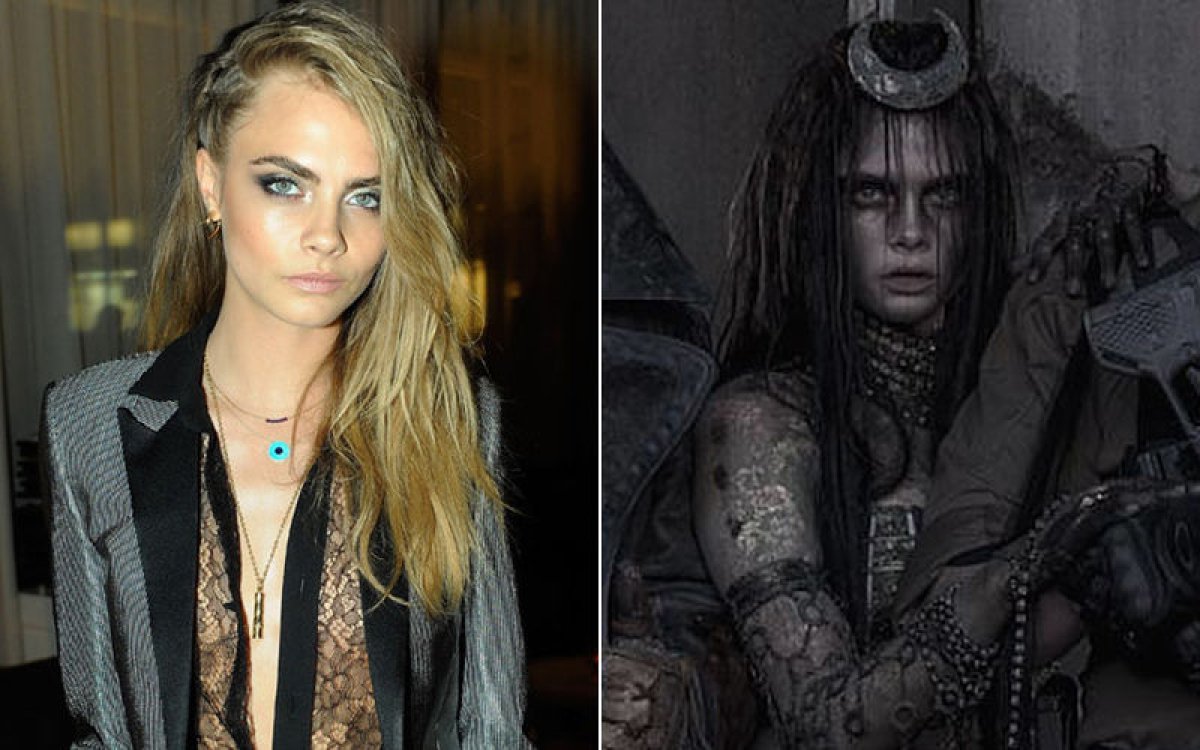 The Joker and Harley Quinn might've been the dynamic duo scene-stealers in Suicide Squad, but don't forget the beautiful Cara Delevingne also had a spooky turn as the Enchantress. Ditching her long blonde locks and runway ready makeup, Cara looks polar opposite as the dark villainess, and it's nice to see the affable star isn't afraid to look ugly for a role either. 
Zoe Saldana – Neytiri (Avatar) / Gamora (Guardians of the Galaxy)
She's blue! No, wait she's green! Whichever coloured skin Zoe Saldana sports, it's undeniable that she pulls it off effortlessly. First seen as a computer-generated Na'vi in 2009's Avatar, she caused heads to turn yet again as the sassy green-skinned warrior, Gamora in the Guardians of the Galaxy franchise – the latter of which took five hours of makeup everyday. Her dedication to her roles is certainly admirable, and there's nobody else we can think of who would do both roles justice. 
 Johnny Depp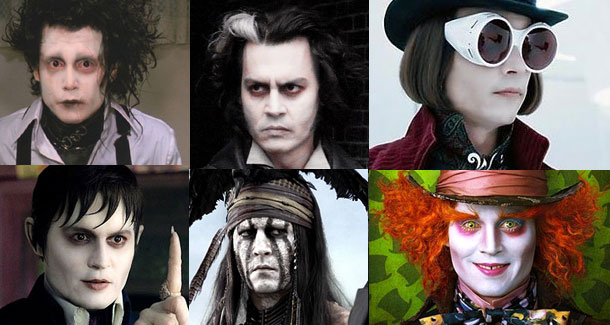 The 'King of Transformation' title undoubtedly belongs to who else, but movie chameleon Johnny Depp. From his unnerving role as Edward Scissorhands to demonic barber Sweeney Todd to the kooky Mad Hatter in the Alice in Wonderland series, we can't help but to fall in love with the man behind the characters over and over again. In real life, the 54-year-old actor still drips in style, that we can't help but to fawn over his every career choice. Bring on the next look, Johnny!
Featured image: gamersdecide.com 
Which of these drastic transformations were your favourite? Tell us in the comments below!
More related stories: 8 Returning TV Shows To Get Ready For And Where They Left Off, 8 Celebrity Couples Who Should Never Break Up, 12 Movies You Can't Miss In September, 8 Celebrity Beauty Brands That Are Actually Worth The Hype (And Where To Get Them)