Fluff your pillows and ready the popcorn – your favourite TV shows are back! Let us catch you up to speed with where today's much-beloved series left off last season, and what more we can expect among the murder mysteries, heartbreaking drama and spooktacular plot twists. *WARNING: SPOILERS AHEAD!*
Gotham (Season 4)
When it's returning: September 21
Where we left off: Last season's finale was a whirlwind of twists and turns that ultimately led to Bruce taking on his fated role as a vigilante of the night. We also saw Nygma turn into an ice statue at the mercy of Freeze and Penguin, while Catwoman finally learnt the true prowess of her whip. 
What to expect: Early released images show Bruce suited up in his masked outfit, which indicates we'll likely see the rise of Batman and his early beginnings of becoming the caped crusader. We'll also witness the aftermath of the fallout between once-partners-in-crime The Riddler and Penguin, to see if they rekindle their evil ways together or become sworn enemies. Oh, and the Scarecrow's returning!
Brooklyn Nine-Nine (Season 5)
When it's returning: September 26
Where we left off: As a result of being backstabbed and framed for bank robbery by Hawkins, Jake and Rosa were found guilty and sentenced to imprisonment at the end of Season 4, with the rest of New York's favourite crime-busters attempting to clear their name. 
What to expect: The new season picks up where we last left off, where we'll see if the innocent duo gets thrown into jail or escape incarceration. The show's co-creator Dan Goor has also teased the "best Halloween episode" yet, plenty more flashbacks of Hitchcock and Scully's early days, as well as their celebratory 100th episode.
This Is Us (Season 2)
When it's returning: September 26
Where we left off: Television's resident tearjerker's debut season introduced us to the trial and tribulations of a very extended family that we grew to love, but the show's forefront coupling of Milo Ventimiglia's Jack and Mandy Moore's Rebecca were on the verge of a split at the end of the last season. The 'Big Three' kids weren't alright either – Kevin bade his longtime love farewell, Kate decided to follow her mom's footsteps of pursuing a music career, and Randall made a decision to adopt another child.
What to expect: Fresh off an Emmy win for Sterling K. Brown's portrayal of adopted son Randall, the show returns with more time-jumps that delve deeper into the family's backstory. The reason behind Jack's death will also be revealed, and the season will explore the relationship ups and downs of the Pearson children. We advise to keep your tissue box on standby!
How To Get Away With Murder (Season 4)
When it's returning: September 28
Where we left off: Is anyone still in shock that they killed off the first two season's protagonist, Wes?! Season 3's climax revealed that it was Laurel's dad who hired a goon to kill off our beloved hero, and Annalise Keating conveniently pins the Rebecca and Sam's on Wes to clear herself from all charges. 
What to expect: The season looks like it's starting off on a peaceful note – but we know it's just the calm before the storm of murder and deceit. Michaela and Asher will be living together while working out their relationship, and Laurel seeks out the truth behind Wes' murder. Fans can also look forward to find out who else will be axed this season, and the motives behind them. 
Fresh Off The Boat (Season 4)
When it's returning: October 3
Where we left off: We last saw the Huangs get a taste of the lavish lifestyle when they moved to their expansive new house, although it didn't feel quite like home for TV's favourite family. Tiger mom Jessica Huang eventually convinced the family to return back to their old house, only to realise that another family has already moved in.
What to expect: The lighthearted bite-sized comedy returns for more laughs and life lessons, which sees the Huangs attempting to seize back their property. Look forward to more famous guest stars along the way too! 
Riverdale (Season 2)
When it's returning: October 11
Where we left off: So. Much. Drama! The debut season of the iconic Archie Comics was a far cry from their feel-good pages, instead wrapping itself in a murder mystery surrounding a Jason Blossom whodunnit, with the culprit turning out to be Jason's own father (gasp!). More scandalous circumstances unraveled too: Betty's great-grandfather turned out to be a Blossom; making her relatives with Jason and his sister Cheryl, Archie and Veronica's romance heated up, and Archie's dad gets shot at Pop's Diner by a gunman, leaving the season on a cliffhanger. 
What to expect: It seems likely we'll find out if Fred Andrews dies from his gunshot wound right from the start of Season 2. Elsewhere, we'll also get introduced to Veronica's estranged father and her bad-boy ex-boyfriend that shakes things up for the Riverdale squad, in addition to the appearance of Betty's long-lost brother. Be prepared to see how the love-fest among Archie, Veronica, Jughead and Betty plays out too – phew, you keeping up?
The Walking Dead (Season 8)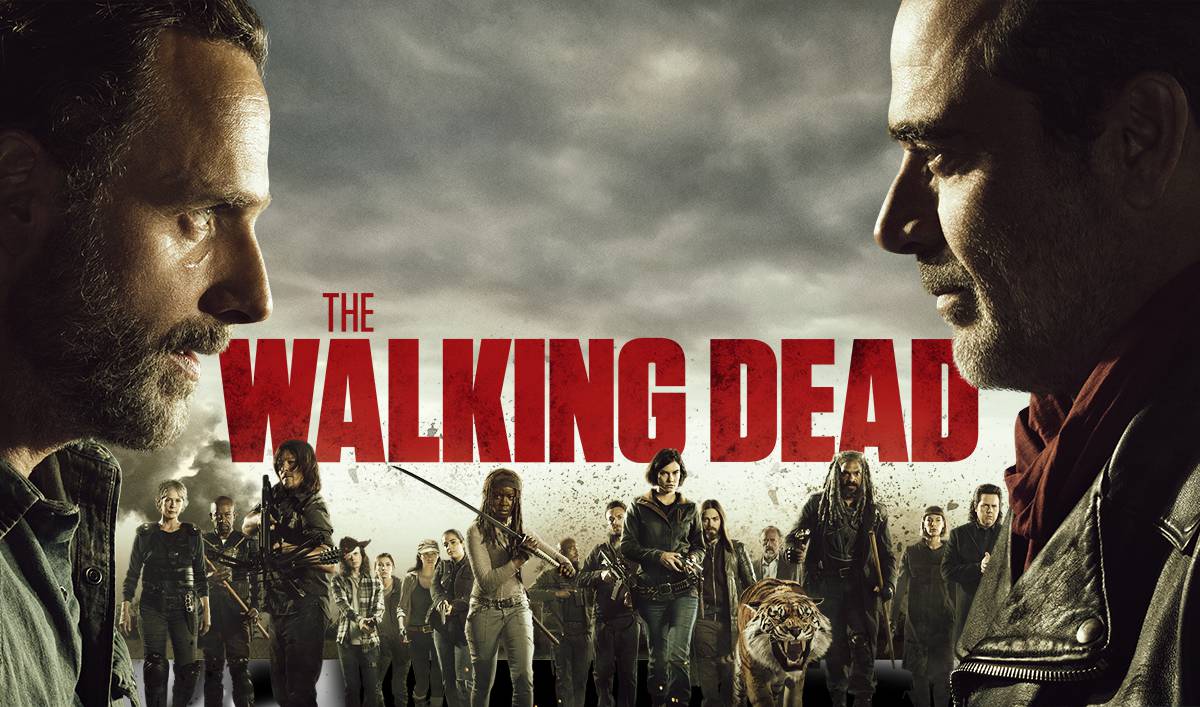 When it's returning: October 22
Where we left off: While our hearts are still reeling from the demise of fan-favourite Glenn and Sasha from last season, we also saw how Rick and Co. were gradually gaining momentum to fight back against the ruthless Negan all season long.
What to expect: The stage is set for a full-blown war between Rick's group and The Kingdom up against Negan and The Saviors, and we're undoubtedly rooting for the zombie-slaying heroes to pull through victorious. Season 8 will also see a return to form for Carol, and new characters Abbud and Dillon. 
Stranger Things (Season 2)
When it's returning: October 27
Where we left off: Before you rejoice that Will Byers was finally found, don't forget that Eleven seemingly sacrificed herself to take down the Demogorgon before vanishing without a trace. Not everything's quite right with Will either – he coughs up a slug before having a premonition of the 'Upside Down' world at the end of the season, marking their short-lived happily ever after.
What to expect: Just in time for Halloween, the second season starts a year later from the events of last season's finale, and returns with more evil lurking. The teenage love triangle revolving around Steve, Nancy and Jonathan is also further explored, but more pressing questions beckon. Will Eleven be found? And what other horrors will the lovable kid-heroes face? We can't wait to find out! 
Which show are you most excited to watch? Tell us in the comments below! 
More related stories: 12 Movies You Can't Miss In September, 10 Exciting Moments From The Most Boring VMAs Ever, 8 Cancelled TV Shows To Binge-Watch