Countless cups of coffee at Central Perk later and 14 years since they ended its run, it's finally here! All 10 seasons of the iconic original squad, Friends, are now finally available to stream on Netflix. And in celebration, here's five of the most beloved episodes you'd want to get into faster than Janice can say, "Ohhh… my…. GOD!" 
#1 The One With All The Resolutions (Season 5, Episode 11)
New year, old laughs. How about starting 2018 (and your Friends marathon) by making a New Year's resolution alongside the gang for hilarious hijinks? A clear standout of the series, this one saw the six go to great lengths to keep their word on their newly-minted resolutions, which included Rachel keeping a secret and Chandler resisting his usual sarcastic digs. But the episode clearly belongs to Ross and his leather pants fiasco, which proved yet again that nothing makes us laugh quite as hard than this show.
#2 The One Where Ross Finds Out (Season 2, Episode 7)
Friends sure knew how to make us burst into laughter, but they didn't hold back in tugging at our heartstrings or making us shed a tear or two either. Viewers first got caught up in the whirlwind romance between Ross and Rachel, which started in this episode – sugary sweet dialogue, kisses in the rain and all. Fans would know that their relationship eventually played across the rest of the series until the finale and saw its fair share of highs and lows, making it bittersweet to watch how it all started. No prizes for guessing if they were indeed on a break in later seasons though – that answer will forever be debatable. 
#3 The One Where No One's Ready (Season 3, Episode 2)
The comedy series has had its significant unique concepts, and this Season 3 highlight fits right into place as one of the top examples. The entirety of the episode takes place within the confines of the apartment, as we bear witness to our favourite group get ready for an event. The jokes come fast and furious throughout the dialogue-driven cut, but come on, it's Friends, and we can never get enough of their chuckle-worthy quips and clever one-liners.
#4 The One With The Prom Video (Season 2, Episode 14)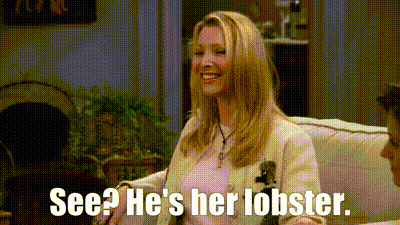 The gang revisits an old tape of Rachel and Monica getting ready for their senior prom, which hilariously introduces us to Monica's "bigger" days and an awkward teenage Ross pining after Rachel already – which results in a surprise ending best kept for your non-spoiler viewing. Elsewhere, Joey and Chandler get into quite a pickle involving a bracelet gift with uproarious results. It's no wonder that this episode ranks as one of the top favourites among diehard fans, and included as one of  TV Guide's "100 Greatest Episodes of All Time" list.
#5 The One With Monica and Chandler's Wedding (Season 7, Episode 23 and 24)
 
Ok fine, we cheated by considering this two-parter episode as one entry, but we'll never forget the moment when Chandler and Monica tied the knot. From first keeping their romance under wraps from their friends early on, to finally getting hitched following some internal miscommunication and assumptions, the couple has truly come a long way. The conclusion of the episode – and the 7th season – is arguably one of the sweetest moments, when Chandler's vows to Monica melted our hearts into a collective "aww". Keep the tissues close for this one!
Friends is now available to stream on Netflix. 
More related stories: 5 Fam-Friendly Netflix Shows To Binge-watch With Your Relatives, Here Are All The Actresses Who Could Play Sabrina The Teenage Witch, 6 Things You Need To Know About Binge-Racing According To Netflix