A week after cancelling his Purpose World Tour, Justin Bieber takes to Instagram to share a very important message.
Justin Bieber has constantly been in the news since the cancellation of his Purpose World Tour. In those seven days alone, he hit the headlines multiple times – accidentally running into a paparazzo with his pickup truck, unleashing backlash from fans for wearing Purpose merch, and drawing flak from fellow musicians for cancelling said tour. And there's been tons of gossip and speculation about Justin's true reason for backing out of the tour.
Turns out, it's pretty simple. Taking to Instagram to share a heartfelt post (in a snapshot of a word document), Justin addresses fans directly, telling them how grateful he has been for this journey with them, that "learning and growing hasn't always been easy but knowing I'm not alone has kept me growing".
He continues by 'fessing up how he has "let his broken relationships dictate the way I acted toward people and the way I treated them", and that he has let "bitterness, jealousy and fear run my life". JB adds, that he's aware that "I'm never gonna be perfect, and I'm gonna keep making mistakes but what I'm not gonna do is let my past dictate my future…" and that he "wants to be a man that learns from them and grows from them".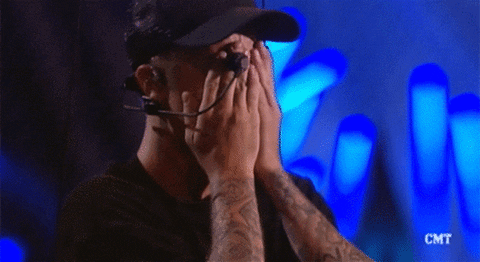 Offering more insight on why he cancelled his tour, JB continues, "Me taking this time right now is me saying I want to be sustainable. I want my career to be sustainable but I also want my mind, heart and soul to be sustainable."
The fact that he admits outright the need to take time off his intense and very hectic schedule (years of back-to-back touring for 150 shows across 6 continents!) is very important. While it seems like a no brainer that everyone would need to take breaks from time to time to focus on themselves and their wellbeing, the fact is that many fail to acknowledge this, much less practice it. 
And even though most people aren't multimillionaires with legions of fans, JB's situation is highly relatable. Living in a fast-paced society with endless deadlines to meet and commitments to juggle, burn out seems inevitable if we don't learn how to slow down. Learn to be okay with setting time aside to take care of yourself both physically and mentally. The next time you're feeling overwhelmed, be like JB – take all the time you need to relax and recharge. 
Like he puts it: "THIS MESSAGE IS IS VERY GRAMMATICALLY INCORRECT BUT ITS FROM THE HEART. BUT I THINK THERES SOMETHING SPECIAL ABOUT IMPERFECTIONS!!" (sic) 
Featured image credit: Billboard
 What do you think about Justin's IG apology? Share your thoughts with us!