Lilly Singh made it her mission to meet BTS at the AMAs and we're totally living for that moment! 
I don't care if I broke my damn ankles, I met the fine af humans that comprise @bts_bighit #AMAshttps://t.co/TiWVDbwfny

— Lilly Singh (@IISuperwomanII) November 20, 2017
In case you didn't know, Lilly Singh aka the magical unicorn we know as Superwoman is a solid BTS fan. It all started in 2015, when The Fine Bros had a 'YouTubers react to K-pop' segment – they showed Lilly BTS' 'Dope' and from then on, our girl was hooked. 
In the two years since, Lilly found plenty of ways to express her love for BTS; sliding BTS' songs into her videos (Re: 'When You Don't Know The Name Of A Song') and straight up reacting to them over and over again (Re: 'The Time I React To K-pop' Day 933, BTS – Blood Sweat and Tears | My Parents React (Ep. 21), The Time My Parents Fell In Love With K Pop (Day 674)).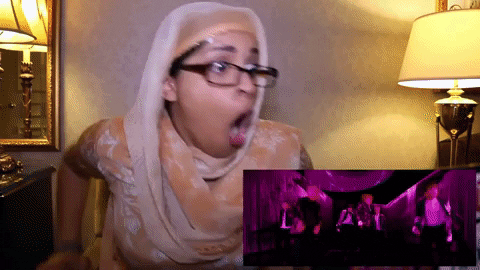 As like the ARMYs that showed up at the AMAs, Lilly – who was invited to introduce Shawn Mendes – had one mission that fateful day: try to meet BTS! And in case you think Lilly's just riding on the gigantic BTS hype, she reassures her viewers, "I will have you know that I'm actually very familiar with BTS songs – this is not a persona. I think they're really dope! 'Fire', 'Dope', 'Blood Sweat & Tears', I know what's up!" 
When BTS finally took the stage for their historical debut as the first-ever Korean boy band to perform at the AMAs, Lilly had all the feels.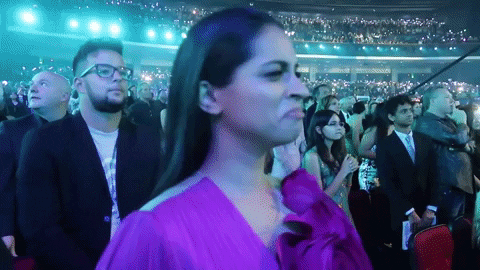 But while she had watched BTS perform live, Lilly had yet to fulfil her mission. So she hung around like any good fan girl would even though her feet were "broken" by the gorgeous magenta heels she had on, and her hard work paid off!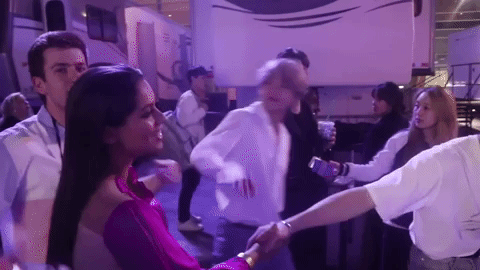 Even if it were only for a fleeting moment, even if she wasn't able to v-log much or get a proper photo w the boys, Lilly managed to shake hands with all of them. And she'll always have the footage of her shaking Jungkook's hand.  
ARMY and Team Super were all here for the interaction, congratulating Lilly on her success. 
YOU FINALLY SAW THEM LILLY‼️ YOURE PARENTS WILL BE SO PROUD OF YOU 😂 what's the feeling when you met them? i wanna know bc my damn ankles can't relate 😭😂 pic.twitter.com/Wsf2CxWVwg

— 정국 (@rapgeuk) November 20, 2017
THIS WAS THE ICONIC MOMENT OF TRYING TO MEET THEM. LILLY, U SHOOK JUNGKOOK'S HAND, AND TAEHYUNG WAVED ON U. I CANT RELATE HAHAHA pic.twitter.com/hCO8w1rq9P

— 정국 (@rapgeuk) November 20, 2017
YOU MET THEM?!! OMG CONGRATS this actually makes me rlly happy YOU KNOW UR PARENTS REACT TO BST VIDEO IS HOW I GOT INTO THEM? AND NOW IM A WHOLE FAN ACCOUNT, NEVER STANNED ANY1 THIS HARD IN MY LIFE SO THANKS

— 🔍sherin🔎 (@sherink95) November 21, 2017
When my fav youtuber meets my fav group 😭😭😭😭😭

— DNA 🍭 (@jdopeislife) November 20, 2017
OH MY GAAAHD! YOU HELD JUNGKOOK'S HAND! YOU'RE ONE OF THE LUCKIEST WOMEN ON EARTH! 😭😭😭

— BE THERE SOON 꾹 (@kookiegxx) November 20, 2017
Which Drama is it ? I need to watch pic.twitter.com/mlkapp6Y8T

— Grey (@Gr__ey) November 21, 2017
The only question we have? Which member did you think was "fine" Lilly?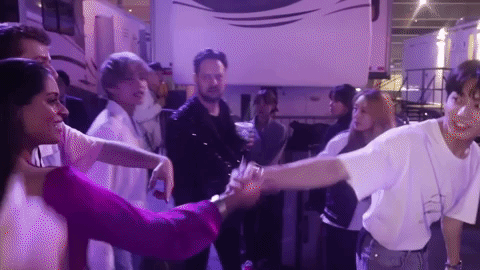 Watch Lilly's vlog here! 
Which BTS member do you think is Lilly's bias? Share your thoughts in the comment section!