As if dominating the music industry isn't enough, there's a growing trend of musicians shifting their attention away from the vocals, and into their acting chops. From movie cameos to fronting an entire television series, we recap 10 memorable pop star-turned-actor moments – and totally judge 'em while at it. 
Rihanna – Valerian and the City of a Thousand Planets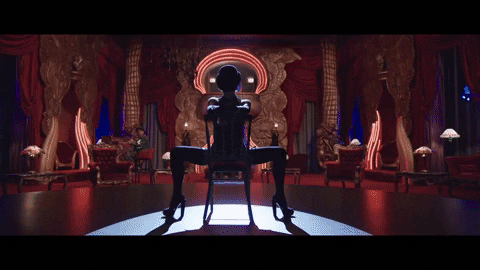 Queen of bops and overall badassery, Riri is no stranger to the big screen – although her acting debut in 2012's Battleship well… tanked. But being plagued by negative reviews and even a Razzie Award 'win' for Worst Supporting Actress (thanks to her role in Battleship) won't stop the Barbados beauty from pursuing film. Her voice role in 2015's Home was painfully forgettable and her stab at a serious stint in TV's Bates Motel was short-lived. But perhaps her most recent appearance in sci-fi adventure flick Valerian as a shapeshifter – cheekily playing off a myriad of different music video-worthy costumes – would mark a step in the right direction towards a proper acting career. Fingers crossed.
Verdict: 5/10
Harry Styles – Dunkirk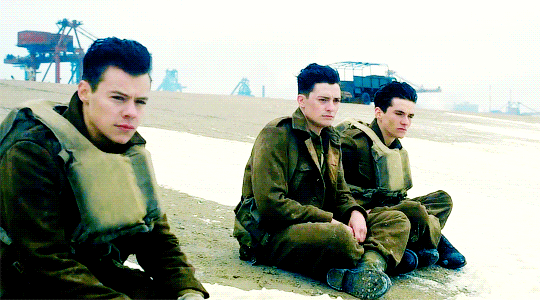 You're probably used to having your heart flutter at the sight of Harry Styles by now, although it's limited to watching his music videos and live performances. But Directioners will have one more reason to swoon over his brooding charm. The former 1D member beat out thousands of other hopefuls to bag a role in Christopher Nolan's latest war-thriller – and for good reason. Harry's acting shines among his fellow British comrades in the film, making us root for his survival just as hard as we do for his music releases. 
Verdict: 9/10
Nick Jonas – Kingdom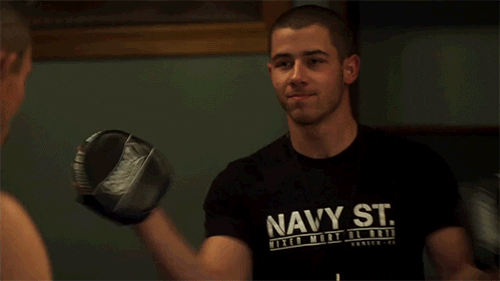 We first saw a fresh-faced Nick Jonas waaaay back in Camp Rock, but he's built up a solid acting resumé since then too, aside from his equally impressive singing career. Whether it's guesting on TV dramas like Smash, Hawaii Five-0 or Scream Queens, or playing a MMA fighter in Kingdom, Nick has constantly proven to be a knockout success on the small screen. What's next for the heartthrob? A role in the hotly anticipated Jumanji sequel later this year, Jumanji: Welcome to the Jungle – can't wait!
Verdict: 8/10
Ed Sheeran – Game of Thrones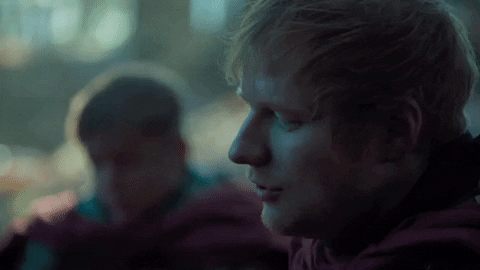 Outrage. Shell-shocked. Disappointed. These were just some of the terms expressed by die-hard fans of HBO's Game of Thrones upon witnessing the familiar redhead show up in the series' latest season. Ed Sheeran is by far not the first musician to appear on the show (members of Snow Patrol and Coldplay have popped up too!), but it definitely was the most controversial. Netizens savagely tore apart his singing cameo, citing that it merely served as a distraction from the show's tone. The backlash seemingly even caused Ed Sheeran to delete his Twitter account – although he denied any relation and has since returned to the social media platform. We'll be singing a different tune this November however, when our favourite Teddy tears the roof down at the Singapore Indoor Stadium for two nights.
Verdit: 4/10
Janelle Monaé – Moonlight / Hidden Figures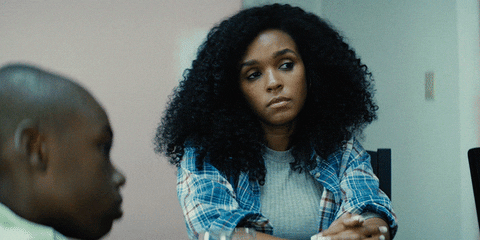 When you appear in two films nominated for Best Picture at the Academy Awards (with one winning) in a single year, a singing career can wait. R&B and soul songstress Janelle Monaé's foray into acting might not attract as many headlines as the rest of her peers on this list, but that's not to say her performances deserve any less praise. Appearing in both Moonlight and Hidden Figures, her critically acclaimed and emotionally charged portrayals truly established her serious caliber for both fields of music and acting – marking the rise of a new actress to watch.
Verdict: 8/10
Park Hyung-sik  – Strong Woman Do-Bong Soon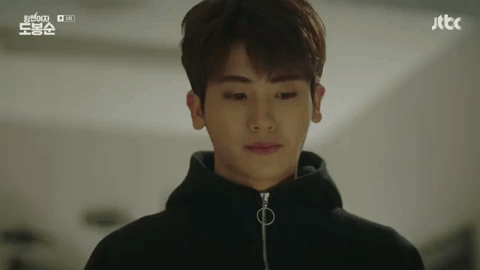 Fans of ZE:A were undoubtedly delighted when Park Hyung-sik carved out an acting career of his own in The Heirs and Hwarang: The Poet Warrior Youth. But it's this year's runaway success Strong Woman Do Bong-soon that the budding actor truly shines as a chaebol – with a twist. Flipping the typical script on its head, it made for hilarious results watching Park Bo Young play heroine to the rescue, to Hyung-sik's damsel in distress. Needless to say, we just can't wait to see what he has in store for our screens next!
Verdict: 8/10
Lady Gaga – American Horror Story: Hotel
To be honest, Lady Gaga has always been kinda scary. From her spine-tingling album covers for The Fame Monster to her blood-soaked 'Paparazzi' performance at the 2009 MTV Video Music Awards, Gaga always had a penchant for the creep factor. Which made her the perfect candidate to play The Countess in American Horror Story: Hotel, where she let her freak flag fly, slicing victims' necks open while still looking red-carpet ready at the same time. Although her performance won rave reviews and even a Golden Globe award, we'll have to wait till her lead role in 2018's musical drama motion picture A Star Is Born to fully determine if she's not just a one-trick pony.
Verdict: 7/10
Suzy – Uncontrollably Fond 
When miss A's Suzy is not dancing up a storm in a trio, the actress has also lighted up drama serials with her pretty face and commendable acting – such as in 2016's Uncontrollably Fond. While some were unfortunately… not fond of her performance, citing "blank expressions" and "shallow delivery" as shortcomings, others were more forgivable with comments that highlighted her improvement from Dream High. Time will tell if she continues her progress towards becoming a serious actress, with a leading role in romance-drama While You Were Sleeping up next.
Verdict: 5/10
Adam Levine – Begin Again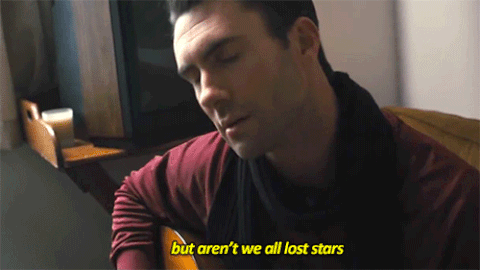 2013's gem of a film Begin Again gave us some of our favourite stars in minor, charming roles (James Corden, Hailee Steinfeld), but none more memorable than Maroon 5 frontman Adam Levine's turn as an obnoxious musician – possibly a nod to his charmingly cocky persona he exudes as a coach on The Voice? And while his acting was stretched minimally, who could forget the Academy Award-nominated radio hit 'Lost Stars' that resulted from the film? We'll next get to see Adam flex his comedic muscle in upcoming movies Fun Mom Dinner and The Clapper. 
Verdict: 6/10
Christina Aguilera – Burlesque

Adam Levine's fellow The Voice coach Christina Aguilera has also achieved some silver screen success herself. Debuting in a dual acting and singing role in Burlesque, the vocal powerhouse shimmied and sashayed her way into our hearts as the film's leading character – and critics agreed. The film and its accompanying soundtrack garnered positive responses and was recognised for expanding Christina's skills as an actress, ultimately resulting in her upcoming roles in The Emoji Movie and Zoe. A triple threat that sings, dances and acts, what can't Xtina do?
Verdict: 7/10
Who's your favourite singer-turned-movie star? Sound off in the comments below!
 More related stories: Falling Feathers Might Just Be Singapore's Next Biggest Popstar, 8 Celebrity Offspring To Follow On Instagram, 6 Things We Learned From Niall Horan's Super Secret Showcase, 5 Up-And-Coming Acting-Dols To Watch Out For In 2017