Descendants of the Sun (DOTS) fans scream! After a confusing round of "are they dating or not?", it has been announced that Song Hye Kyo and Soong Joong Ki aka the Song Song Couple are getting married! The surprising news – which came after Song Hye Kyo's camp denied all dating rumours – has caused a frenzy amongst Song Song Couple shippers and fans worldwide. Here's what we know so far about 2017's biggest K-drama plot twist couple! 
Halloween Wedding Date 
The happy couple will tie the knot on 31 October 2017. The Song Song Couple were careful not to reveal their situation till the wedding was confirmed as it "involves [not only] the individuals, but also their families." Can anyone say Halloween after-party? 
Song Song Couple Started In 2015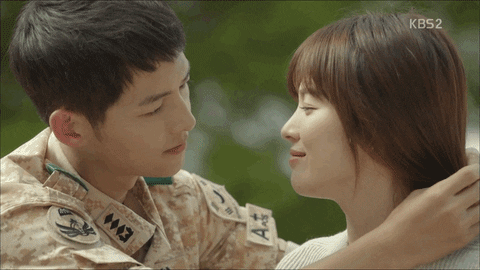 According to an exclusive interview media outlet OSEN had with an acquaintance of both Song Joong Ki and Song Hye Kyo, they revealed that the Song Song couple's love had actually started during the filming of DOTS in 2015. That means that they've been together for at least 2 years!
They Spent Time Together Overseas
In a bid to overcome their hectic schedules, the Song Song couple would spend time together overseas even if it was only for short periods of time. Their wedding announcement came shortly after dating rumours arose thanks to fan sightings of the couple when they were in Bali, Indonesia. Ironically, their agencies had claimed that they were in Bali at the same time by coincidence. 
Song Joong Ki Sent Snacks To Song Hyo Kyo 
As like a real life K-drama, Song Joong Ki and Song Hyo Kyo's relationship was peppered with sweet gestures. One confirmed fact was that Song Joong Ki had secretly sent snacks to Song Hye Kyo while she was at a photoshoot. According to the same acquaintance, "This was before 'Descendants of the Sun' aired and the staff members were confused as to why Song Joong Ki was there." 
Song Hyo Kyo Didn't Want To Date A Celebrity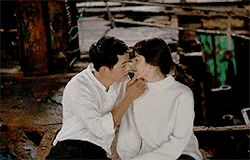 Despite being hesitant at dating a fellow celebrity, Song Hye Kyo opened up after Song Joong Ki's efforts during their courtship. They aren't the only actors whose love blossomed after a drama filming! Song Song couple now officially joins Nam Joo-hyuk and Lee Sung-kyung from Weightlifting Fairy Kim Bok Joo! 
They Never Hid Their Relationship From Friends 
With dating rumours running rampant, the Song Song couple decided to reveal their relationship to the public via the media instead of having the news spread without their consent, also as a courtesy to their fans. According to the acquaintance, "They didn't really make an effort to hide their relationship to acquaintances. When a person who they both trusted would ask about it, they would respond indifferently."
Song Song couple is total proof that there can be K-drama happy endings in real life. Here's to a happily ever after for the happy couple!
More related stories: 10 Moments That Prove Lee Sung Kyung And Nam Joo Hyuk Were Dating In Secret, Sorry Monday-Couple Shippers, Kang Gary's Surprise Marriage Is Totally IG-Official!