The best K-dramas are always filled with heart-stopping moves specifically designed to sweep the leading lady off her feet – the bad ones make people cringe and skip to the 'juicier' scenes ahead. The worst? After-effects that see super fans emulating near-fictional K-drama behaviour (and using overly clichéd moves on their crush). Ahead, Kaplan's ingenious team of lecturers and students tackled this very issue with their very own take on an IRL K-drama.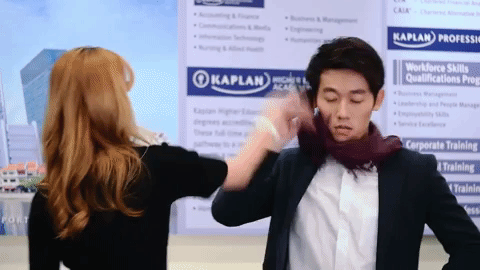 SITUATION #1: THAT MOMENT WHERE HE REACHES OUT FOR YOU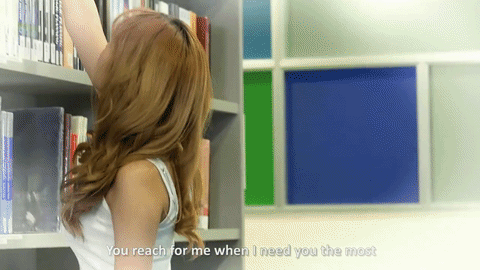 Literally reaching out for her book, we mean. The library is a quintessential setting in many school-related dramas (Re: Strong Woman Do Bong Soon) and Kaplan's version is no different. Here, we see the lead actress reaching for a book on the top shelf – perhaps it was assignment season – to no avail. Oppa pops out of nowhere and 'rescues' her. 
But in reality…
Seriously though, isn't it kinda creepy that oppa comes out of nowhere and slinks off without saying a word? We get that it's a library, but we're sure Kaplan isn't that strict on people having short conversations. And, she totally looks tall enough to reach the top shelf – maybe that's why the girl doesn't look too impressed with his gesture. 
Situation #2: When he helps you out with a problem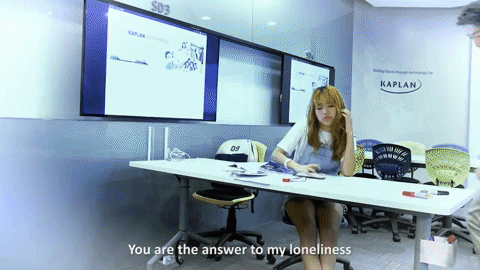 The damsel-in-distress theme is way too common in K-dramas and the team of Kaplan students and lecturers behind this production knows it all too well. But instead of having oppa go through extremes, all he had to do was 'solve' the assignment she was working on. Genius, right? 
In reality…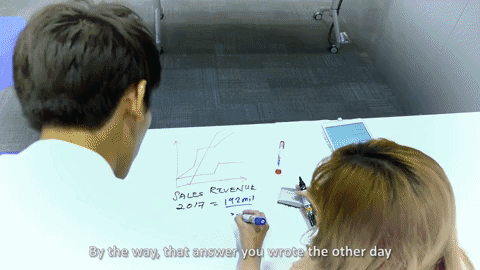 Oppa totally pulled an Aaron Samuels with that whole "I know the answer" stunt (refer to below for extra Mean Girls goodness). To quote Cady: "Wrong, he was so wrong!" 
Situation #3: When he wipes away the remnants of your messy eating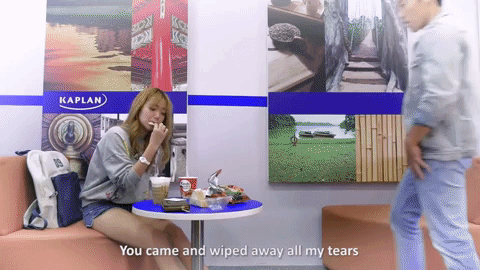 We can't blame the girl for going all out with her meal. After all, Kaplan's got tons of delicious food around their PoMo and Wilkie Edge campuses which make it totally convenient for students to grab meals on the go. But unlike her, we'd probably end up walking around with that foam moustache 'cause there won't be an oppa to help us wipe it off… 
In reality…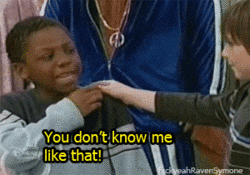 Despite his impeccable timing, we can't help but wonder; does this dude just walk around wiping random girls' faces? Judging from their wordless interactions, it seems like oppa doesn't really know this leading lady too well. And we probably aren't the only ones who will cringe at the thought of an acquaintance touching our faces so intimately.  
Situation #4: He coolly stands out with his unique dress sense 
With their modelesque stature and chiselled good looks, there's no wonder Korean stars get dressed to the nines (and oftentimes in odd attire). But no matter how ridiculous they look, they'll still be able to pull it off, purely by the sheer power of their stardom. 
In reality…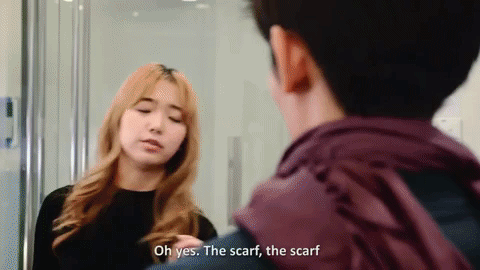 The girl's outburst was pretty funny, not to mention oppa's startled expression, but we really couldn't have said it any better. But then again, with Kaplan's fully air-conditioned campuses, maybe he's just cold lah.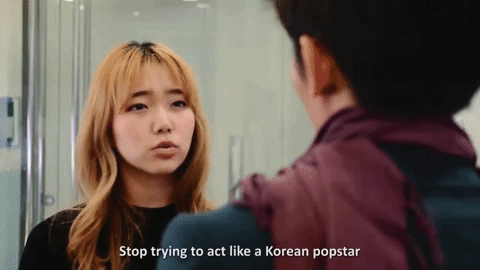 And thus, we conclude: K-dramas are sweet and all, but the chances they'll work IRL are little to none. You could still try it for yourselves, but beware the consequences that befell oppa – a cautionary tale, courtesy of Kaplan!
Bonus: Wanna watch more fun scenes from Kaplan's A K-drama production? Click here to go behind the scenes with 'em, and here to follow Kaplan on Facebook!
What are some K-drama moves you think wouldn't work IRL? Let us know in the comment section below.