K-fans all over the world will know the pain of having to explain the intricate nuances of K-pop to non K-pop folks. Whether it's nodding knowingly at their exclamations about how every dude looks unexplainably gorgeous, or refraining from violence when they ask why we like listening to music of a language that we "don't even understand", the struggle is real. Which is why Jimmy Kimmel's conversation with BTS fans – where they schooled him on the bare basics of K-pop totally gave us life. 
As you probably already know, BTS has been making the rounds on popular TV shows such as The Ellen Show and Jimmy Kimmel Live! And while we've had our list of things we anticipated/would love to see happen, the epic exchange between Jimmy Kimmel and BTS fans during a commercial break caught us by surprise.
It started by Jimmy casually striking up a conversation with the question: "Just out of curiosity, how many of you came specifically to see BTS?" As the audience responded with hearty screams, he continues, "I didn't even know what a BTS was! I swear to God, I was like 'What is this? What's going on?'"
BTS SLAYING IT AGAIN WITH GOGO#BTSxJimmyKimmel pic.twitter.com/SbmdrrIhkV

— ιffαн ੈ✩‧₊˚ (@bubblynmjoon) November 16, 2017
Obviously the dude now knows very well what "a BTS" is (the awesome group that's imploding ovaries across the globe, duh), so he tests out the water further by quizzing fans on their favourite songs, how they found out about BTS ("YouTube"), and why they liked the group ("Because their music is awesome, all seven of them are very attractive, and also they dance really well.") 
Then came a question that probably befuddled many non-Kpop fans: "There are seven guys… Seven is a lot for a boyband, isn't it?… I don't think there's ever been a boyband with seven members in it before."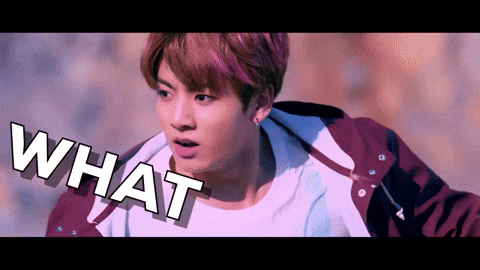 Sorry Jimmy, but we're sure that at this exact moment, K-pop fans' everywhere rolled their eyes so hard they could see their brains. Luckily, said BTS fan stepped in coolly to correct him, saying that Super Junior had 13 members… (She also said that SEVENTEEN had 17 members, which is totally wrong but she gets a free pass for being an awesome BTS fan.) Not surprisingly, Jimmy was AMAZED. "How does that work? Does each of them make $8 a year?" 
Moving along, Jimmy continued asking about the most popular K-pop groups,"Right now, it's BTS," the fans share, "BIGBANG, EXO…" Of course, we hear the audience scream out GOT7 and BAP as well. As the conversation wound down, the fans also ended up teaching Jimmy about RM's updated name – it took Jimmy a little while to understand the new moniker, but he eventually got it. 
Watch Jimmy get his impromptu K-pop lesson here: 
BTS' performance on Jimmy Kimmel Live! will be airing on 29 November, Wednesday on ABC, so keep a look out for more BTS goodness as they come! 
What is the most ridiculous K-pop related question you've received from a non-Kpop person? Share your experiences with us in the comment section!
More related stories: Produce 101's JBJ Is Coming To SG For Their First Fan-Meet!, Here Are All The Celebrities Who Have Joined BTS' ARMY!, Hilarious Fan Reactions To Lee Minho And Suzy's Breakup