Need a Stranger Things refresher before watching season 2? Let Millie Bobby Brown aka badass Eleven school you with an epic rap recap. 
13-year-old Millie Bobby Brown isn't just your average breakout Hollywood star; she's rocking the small screens now as Eleven from Netflix hit Stranger Things, but we wouldn't be surprised if she dropped a rap album either. Swinging by The Tonight Show, Millie ran through run-of-the-mill interview questions before Jimmy Fallon (finally!) invited her onstage to drop some bars. About Stranger Things of course. 
Fans might already be aware of the actress' rapping talent thanks to her impressive cover of Nicki Minaj's 'Monster' verse last year (and also on Jimmy Fallon), but nothing will be able to prep you for the badassery that was Millie's performance.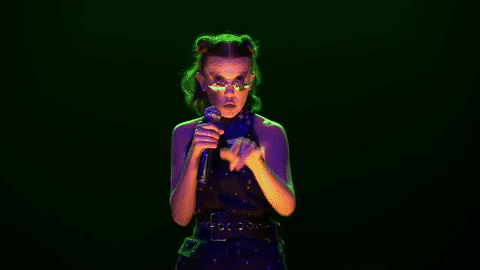 Starting out swaggeringly slow, Millie introduces Stranger Things  ("Let's go back to Indiana, circa Nineteen Eighty-Three/ Just four boys in the basement chillin' playin' D&D") and spits her way through major plot lines, throwing in bits about Will, Dustin, Joyce's Christmas light saga and even a little #JusticeForBarb. Then lending influence from yet another iconic female rapper – this time from Cardi B –, Millie declares Eleven's love for Eggos and how it's "Bad news when you see that bloody nose". Of course, she ends her epic set with a mic drop. And we wouldn't expect anything less!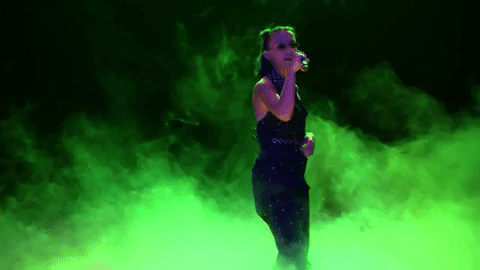 Watch Millie's performance here, and scroll down to watch the rest of her interview on The Tonight Show!
What do you think of Millie's rap recap? Should she venture into music? Let us know your thoughts in the comment section! 
More related stories: Here Are The Celebs Who Showed Up To #SongSongCoupleWedding, 6 New K-dramas To Put On Your Binge-watch List, 7 Times Camila Cabello's 'Havana' Music Video Left Us Shook