We all admittedly love a good scare sometimes, courtesy of our all-time favourite movie characters that show up – usually unexpectedly – in various horror movies. But do they really live up to their fright factor? Make sure you're not alone at night reading this, and get ready to find out! 
Sadako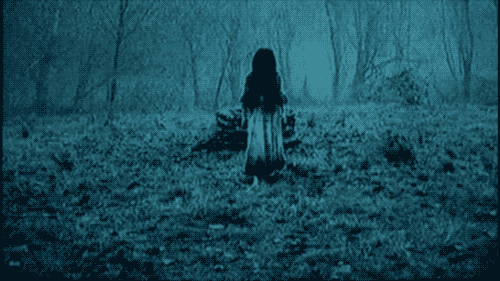 Is there any other horror character more iconic than the digitally-savvy, scorned female? Whether it's her Japanese origin or the American counterpart, we can't tear our terrified eyes away from the screen as she approaches it, before breaking barriers and crawling out into 'reality'. Although nobody uses VCRs anymore, it doesn't change the fact that Sadako will go down as a timeless movie villainess. 
Scare Factor: 3.5/5
Pennywise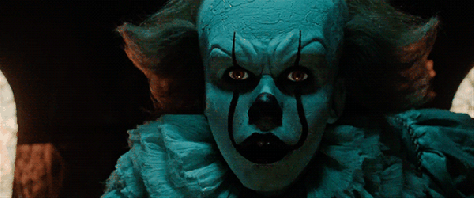 Clowns always had that undeniable creep factor, but perhaps none more so than Pennywise from It. Originally giving our parents' generation nightmares in the 1990 miniseries, the 2017 movie remake brings his scare factor to a serious new level. Sporting updated demonic makeup and a less colourful outfit, 2017's Pennywise fully establishes that we'll never look at a clown the same way ever again. Even Ronald McDonald looks like a killer now.
Scare Factor: 4.5/5
Ghostface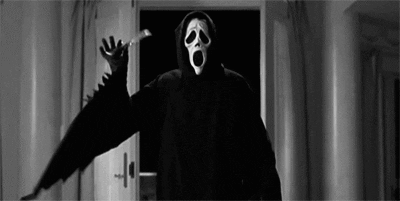 Arguably the OG (original gangster) of serial killers, the hooded, masked murderer of the Scream film series is a bona fide veteran in the slasher movie genre. Over four movies, Ghostface stalked, taunted, and tortured the films' central characters that began with his signature phone call. Thanks to spoof movie Scary Movie, fear of Ghostface has waned over the years, but trust MTV to revive the storyline to a hit TV series to keep the scares – and well, screams – living on. 
Scare Factor: 1.5/5
Chucky
Chucky has been terrorising victims and giving dolls a bad name since way back in 1988's cult classic Child's Play. Initially intended as a sadistic, murderer in a Good Guy doll body, Chucky's character has seen a surprising arc over the sequels. While his conniving and vicious killings remain a constant, it's his witty and sarcastic remarks that has gained devout fans to keep up with the franchise, eventually spawning the upcoming Cult of Chucky. Not forgetting that he's a family guy too – with wife Tiffany his partner-in-crime – that makes him an ironic horror character to root for.
Scare Factor: 2/5
Annabelle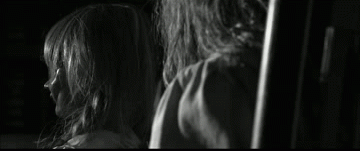 Joining Chucky's league of spooky possessed dolls is Annabelle, who became such a highlight of The Conjuring that she got her own movie series. While Chucky had full dialogue to reveal his evil thoughts and ways, Annabelle's enigmatic and quiet nature is certainly what's unsettling to viewers. The rag doll doesn't utter a single word, instead choosing to strike fear with a single glare that gets under our skin every single time. Put her away!
Scare Factor: 4/5
Valak

If The Conjuring giving us Annabelle wasn't bad enough, then The Conjuring 2 knew just how to make us quiver harder by introducing a very disturbing, demented nun only known as Valak. The ruthless creature is definitely not one we'd like running into on a late night walk home, and who could forget the chilling scene of Valak materialising from a painting? We might shield our eyes and cower away when its spin-off The Nun releases next year, but we all know we'll still end up catching it in cinemas somehow. 
Scare Factor: 5/5
Jigsaw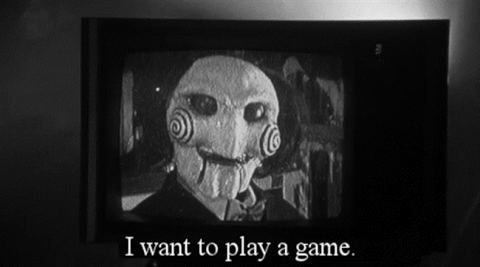 Less ghostly and more shocking, Saw's titular antagonist and king of gore still sends shivers down our spine seven movies later. The character's uneven mask and swirly cheeks are only made even creepier by his propositions: kill or be killed. And his usual targets of sinners to mirror their wrongdoings only adds on to the disturbing plot of the Saw franchise, making us wanting to be on our best behaviour. Get ready to be shaken up by Jigsaw's antics yet again later this year, with Jigsaw showing in cinemas 2 November 2017. 
Scare Factor: 3/5
Which is your favourite Halloween character of all time? Let us know in the comments below!
More related stories: 8 Easy Costume Ideas For Your Halloween, 8 Drop Dead Actors Behind The Scary Makeup, 8 Classic Singaporean Films Every True Blue Local Should Watch, 12 Movies You Can't Miss In September