Shoe addict or sneakerhead, we know the pain of having your brand new kicks getting creased, stained and worn with constant wear. Here are six handy tips to follow to extend the shelf life of your footwear! 
Put In The Work 

Photo: Holystic Sneaker Laundry
Don't let that sneaker collection you saved arduously for fall victim to dirt and grime – your kicks need a loving touch to look as good as new. Avoid throwing them in the washing machine as it damages the material, and opt to hand wash them with fabric shampoo and water instead. Scrubbing them down can be a workout, but getting 'dem stains out are totally worth it. Too lazy to do it yourself? Hand them over to the good folks at Holystic Sneaker Laundry, and pick them up looking fresh and clean! 
Polish Them Up

Credit: The Shoeshine Redemption
Your dress shoes and leather boots deserve to shine, which makes a polishing session every two weeks to a month in order. Just lay out the newspapers, load on leather polish onto a cotton cloth (Saphir's your best bet) and massage "new life" into your pair. If you're still completely clueless, you can also head over to The Shoeshine Redemption or Mason and Smith Shoe Shine Bar to service your shoes, get maintanence advice, and pick up a bottle of polish while you're at it!
Give Them A Suntan
Got caught in the rain? Chances are, your shoes bore the brunt of it – the soaked and squishy soles says it all. So how do you dry 'em out while ensuring minimal damage? The quickest and most effective step would be to air-dry them at room temperature near an open window for a day or two so it has time to dry out naturally (via the sunlight), which minimising bacteria growth. Point to note: avoid using hairdryers or heaters as this might harm the fabric. 
Invest In A Shoe Tree

Credit: Mason and Smith Shoe Shine Bar
Some shoes might lose their shape after a while, which is a why a shoe tree is a worthy investment. These form-keeping gems come in plastic and wood, with the latter preferred for freshly worn pairs as the material helps to absorb excess moisture. These underrated accessories will come in handy for any footwear diehard, and you can pick one up at any shoe-repair shops or department stores.
Keep Your Newspaper On Standby

Credit: Tipsnips.com
If buying a shoe tree isn't in your budget, reach for old newspapers instead. Stuffing your shoes with dry newspaper can actually also help to absorb moisture after a day of wearing them, and helps to maintain its shape as a temporary solution. So before your mom wants to sell stacks of newspapers off to the karang guni, don't forget to keep a few copies on hold for your future shoe-cleaning needs. 
Alternate Your Pairs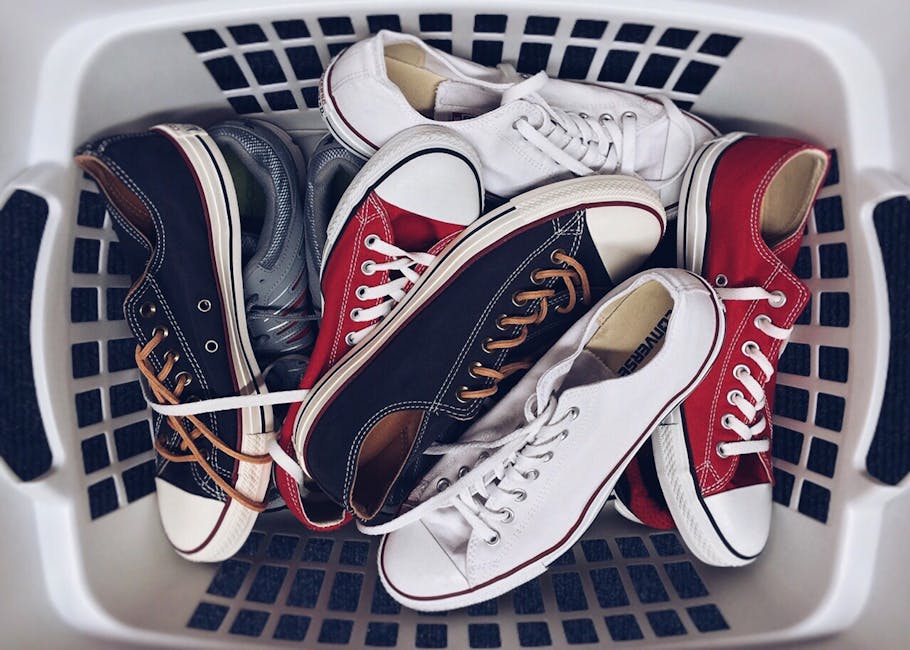 We totally understand the urge to wear brand new shoes multiple times in a row to show 'em off, but wearing them consecutively would also shorten the shoes' shelf-life. As much as possible, try alternating your shoe routine to reduce premature wear and tear – a rule of thumb would be to let your shoes 'rest' for a day in-between wear to let them dry out and maintain their shape. 
Featured image: Holystic Sneaker Laundry
What are your tips for keeping your shoes in tip top shape? Share with us in the comments below!
More related stories: 7 Sneaker Releases You Don't Want To Miss, How Hype Is Your Hypebeast Game?, Herschel Supply's New Apparel Line Has All The Fall-Ready Outerwear You'll Need