The internet never fails to amaze in quirky, new ways. We share some of the zaniest (and confusing) items we discovered that you can actually purchase online, so your next gift to your BFF doesn't have to be another shopping voucher. 
1. A life-size gummy serpent
No more carefully weighing out your gummy snacks at the convenience store to hit below your price budget – here's a life-sized gummy snake to feed you for months (or perhaps even years). Readily available from Amazon, this 12.2kg confectionary invention is great for parties, pranking your friends or just for you to channel Britney Spears' iconic 2001 MTV Video Music Awards performance.
2. Unicorn Meat
We all have that one unicorn-obsessed friend who still believes in fairy tales and claims they fart glitters and poop rainbows, which makes canned Unicorn Meat the perfect gift for them. While the packaging does look pretty convincing, it's actually a dismembered plush toy hiding within. Also available are Dragon and Yeti "meat" variations to tickle your fancy.
3. "Vintage" Movie Ticket
If you're still thinking about that one time you watched the movie 'Minions' and would love to commemorate that moment, you can do so by purchasing a "vintage" cinema ticket at a higher price than the movie itself, at only $10! We wouldn't exaggerate and call it "vintage" considering the ticket and movie is merely two years old, but it could certainly be something for keepsake if the likelihood of physical tickets cease to exist in the near future ring true.
4. A Zombie Apocalypse survival kit
Playing too much Left 4 Dead? Binge-watching The Walking Dead? Take it to the next level with your very own survival kit that includes machetes and a hatchet – so you can protect your loved ones against those flesh-eating zombies of course. Although this is not available to Singapore for legal reasons, it doesn't stop it from being a totally cool arsenal of tools to have. Rick Grimes would approve.
5. Bacon Bandages
Who says bandages can't look cool? These bacon strip plasters will hide and heal your wounds in style, just make sure not to spontaneously bite it when in hunger. Now if only there's an egg-themed bandage to go alongside these…
6. Chinese Cabbage Cushions
You've probably already seen fruit shaped pillows, but don't forget your vegetables either! In the continuing trend of bizarre food-themed cushions, here's a healthy, leafy plant for you to rest your head. These Cabbage plushies are not only affordable and adorable, but will be a great companion for your couch or bed as well. 
SGD$4.80 and above, from Shopee
7. Elderly Man Wall Decal
Think you can secretly slack off from studying in your room to watch your favourite drama? Think again. With this life-size decal pasted on your wall staring at you, it'll definitely give you that motivation (and pressure) to get your grades up like only an Asian parent can. Just maybe take it down before you sleep if you don't want to get startled in the middle of the night….
8. Boyfriend Pillow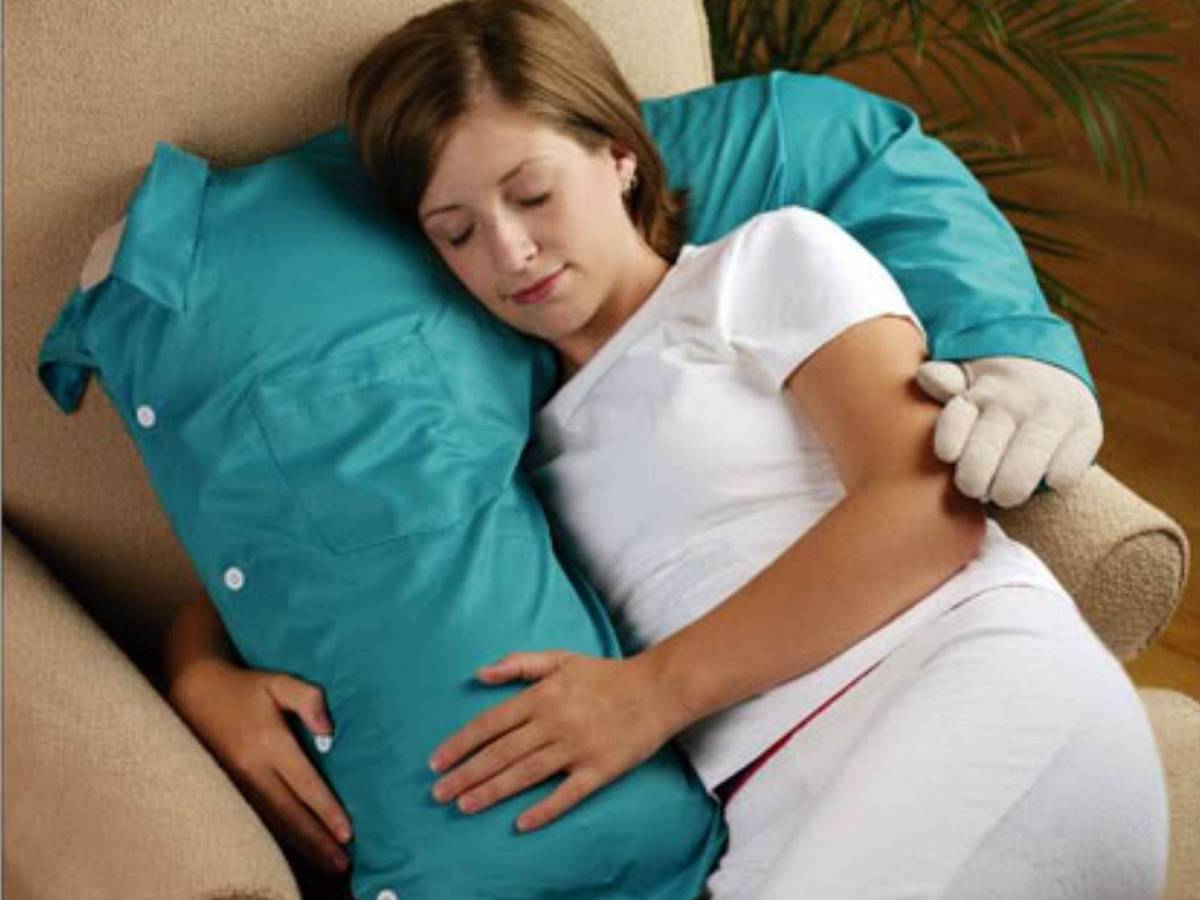 For all you single ladies out there, who needs a boyfriend when you have the Boyfriend Pillow? Perfect for cuddling up to or watching a movie with, the Boyfriend Pillow will always put his arms around you, allow you to lie on his shoulder and the best part – he won't answer you so you'll automatically win every argument!
SGD$7.60 and above, from Shopee
9. A Poop Manual
Going for a poop can be a time-consuming experience, especially when you had too much chili in your last dish. No fret, because this book by Hugh Jassburn will keep you occupied for at least 52 more times on your golden throne so you'll never be faced with boredom again the next time you're doing your "business" at the loo.
10. Nothing
If you insist on getting a friend a gift despite their incessant requests for you to not get anything for their birthday, why not give them nothing? Literally. For less than $10 you can gift "nothing" in a plastic packaging and present it to them since it is what they asked for after all. It's bound to generate some laughter and strike a conversation among your friends, and your clique can even reuse it as a joke for future birthdays!
Featured image credit: www.vat19.com
Which of these items would you actually love as a gift? Tell us in the comments section below!