Since we're almost nearing the end of Hungry Ghost Festival, why not up the spook factor with some real-life paranormal tales? Here are five bone-chilling anecdotes submitted by our readers that will have you leaving the lights on at night…
No staying back in office after dark

"I used to work at an office located somewhere in Tanjong Pagar and whenever I work late, the office floor always gives a strange feeling. At times, I can hear the sound of someone typing on their keyboard in the distance, but when I stand up to look, there's no one else left in the office… but me.
The scariest encounter I had was when I went to the washroom alone at around 9pm. I had entered into the cubicle and just as the door closed, I heard the tap come on. I thought it could have been someone who just came out from their cubicle but after a minute, the sound of the tap didn't turn off. Feeling thoroughly spooked, I knew I had to get out as soon as I can so I rushed out of the cubicle after washing my hands.
As it turns out, it wasn't just me who encountered it. A colleague of mine had stayed back late together with me and when we visited the washroom, the same thing happened again. This time, we both knew that the cubicles were empty before we entered ours so there was definitely no other explanation for it.
That incident gave us both evidence that there was something in the office after dark. We both tried to find out if there was some sort of history tied to the building, but we were unable to find anything that could give us a bit of clarity. It's safe to say – that was both of our last time staying back late in office."
Do not mess with the Ouija board

"This happened during a free period on a rainy day when my classmates thought it would be fun to replicate the Ouija board to see what could happen since they were pretty confident nothing would come of it. Curious, I joined the group that had gathered around the table as they held the pencil (in place of the penchant) in the middle of the paper.
"Is anyone with us?"
As soon as one of them asked that question, the temperature weirdly got colder. I thought it had to be the strong winds from the rain but it was just a drizzle. My classmate decided to continue with another question when nothing happened.
"Do you want to talk to us?"
I started to feel uncomfortable when she asked that question. That was when the pencil they were holding started to move slowly. A few of us scoffed, determined that the pencil moved because they were doing it. But when I glanced up at their faces, they didn't seem to be faking it. I nudged my classmate's free arm and asked if they were moving it but she just shook her head in slightly stunned silence.
I returned to my seat in fear. As I began to concentrate on the book I was reading, I noticed a blurry figure walk pass the corridor from my peripheral vision. Wanting to confirm what I might have seen, I quickly turned to look but there was nothing there. My friend who was sitting behind me noticed my reaction and I asked if she saw it. She nodded in agreement and all of a sudden, the windows around the classroom started slamming against the frames loudly, and the drizzle turned into a full-on intense shower. Feeling that this was some sort of sign, the Ouija board playing group quickly ended the game and no one spoke of it since then.
A few days after the incident in our classroom, the drawn-out Ouija board game had caught on with other classes. And eventually, someone from one of these classes started exhibiting strange behaviour. This schoolmate had been playing with the Ouija board in class when she started laughing uncontrollably. She simply couldn't stop and was also crying at the same time from the toll of being unable to stop. It got so serious that one of the teachers started to pray over her as they waited for the ambulance to take her to the hospital. After that incident, our discipline master made a school announcement to ban the creation and play of the Ouija board. Word got around about what had happened and it was enough to permanently stop people from playing it as well. When the girl returned to school, many asked what exactly happened to her but she had no recollection of that day.
My friend and I would speculate about the creepy events that took place, but we both agree that she had probably been affected by an unfriendly spirit that they invited into their class. Whatever it is, Ouija boards are no joke and the consequences should not be taken lightly."
You are not alone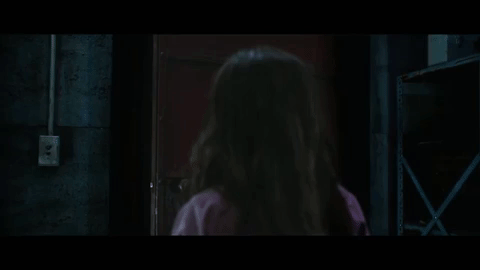 "My cousin told me this story that happened to her brother when he was in NS. I'm not sure which camp it was, but I don't want to know anyway.
He had been stationed outfield the whole day and also had a whole day training. When the day ended, all his mates including him were too tired to shower so they decided to just sleep and take a shower the next morning. My male cousin had a sudden urge to use the toilet and since he had to do his 'business', he might as well take a shower, right? Usually, the platoon goes to the toilet in pairs but after the vigorous training they underwent, my cousin's buddy was too tired to accompany him. To top it off, my cousin has the third eye so he is able to see spirits from the other dimension.
Before he entered the toilet, he had shouted a warning in Malay which translates to, "Eh, I want to come in. You all better not disturb okay."
He was trying to overcome his fear by putting on a brave front so once he said his piece, he entered and went about his business. As he started to shower, he began to shout and sing out loud so that the toilet won't be quiet. That was when he heard a lady's extremely high-pitched voice. The lady said in Malay, "Eh, there's somebody inside?"
My cousin was in the fourth cubicle which was also the last in the row. He tried his best to continue making random noises in order to block out the lady's voice. He even said, "Don't cause any problems. I just want to shower, then I'll leave." He then heard her knocking on the first cubicle door. How did he know it was the first cubicle? Well, the high-pitched voice had said 'Number 1' before she started to knock the door incessantly. The door then swung open to which she said, "Eh? There's no one inside?"
Subsequently, the lady moved to the second door, announcing the number as she continued with the same process. As the dialogue was in Malay, most of the speech was dragged out like she was taunting him. When she eventually arrived at the third door, going through the same antics, my cousin knew that his door would be next. By this time, he was already frozen with fear, reciting prayers. Then the voice said, "Eh… there's somebody inside." The knocks started up on my cousin's cubicle door and they were more relentless than before. Suddenly, the door swung open and my cousin was face-to-face with the lady. I don't know if he ever saw her face but when the door opened, he had fainted and woke up in a hospital. He had gotten a high fever for a week. Till now, I can't imagine the fear he must have felt, knowing that the lady was coming for him, door after door."
Living with a shadow lady

"This is a story my mother and sister told me when they went on a holiday to Cebu.
After checking into their hotel room, my mum had apparently seen a shadow woman by the hall, which was between the bathroom and the closet that led into the room. As she had felt pretty exhausted from the flight, she didn't think much about it and opted to think it was just her mind playing tricks on her. Unbeknownst to my mum at the time, my sister was on her way out of the bathroom when she too saw the shadowy figure.
For the duration of their stay, the two of them tried to ignore the presence of the shadow woman in their hotel room. And not wanting to frighten the other, they kept the sighting to themselves. Every night, my sister would always check to make sure the shadow woman stays where she is while my mother would play the rosary prayer out loud from a video she found on YouTube.
Eventually, on their last morning at the airport, my mother couldn't take it any longer and asked my sister if she thought that the hotel room had a funny feeling or if there was anything weird about the room. My sister decided to tell her that she had seen a shadow lady by the interior hallway of their room during their stay. It finally dawned on them that they had been living with a paranormal shadow woman for three days."
Respect the dead

"A long time ago, during the Chinese Qingming Festival or Tomb-Sweeping Day, I had decided to take photos of the tranquil surroundings as I had just gotten my first Sony Ericsson camera phone. I snapped a few shots around me happily before I carried on with my tomb-sweeping duties.
As I didn't think much of my actions, I continued snapping photos of my surroundings even as we were at the columbarium visiting a few of our relatives who had passed on. It was surprisingly not that crowded for the day, which led me to decide on taking a photo of my relative's urn for the future when I visit again.
Later that day, I came down with a high fever that registered at 39 degrees and above. In addition, I experienced a wave of weird nausea that came and went. This led to my eventual hospitalisation where my mother asked if I had done anything out of the ordinary during Qingming. I told her no but when I thought about it, I suddenly remembered that I had been taking photos at the cemetery.
I immediately reached for my phone to check the shots out. While they were mostly unassuming shots, I noticed that there were two prominent photos that stood out. The first was a landscape photo of the cemetery and the background had smoke that rose from the burning offerings that resembled silhouettes of spirits; several with no visible mouth and two dark holes for eyes. Their faces were frozen in agony while another spirit of an old man peered over the horizon with a serene expression.
The second photo was taken in the columbarium. I had taken this photo secretly without anyone around or behind me. In this shot, I noticed a reflection on the glass of an old man with a moustache staring right into the camera. Not wanting to keep these any longer, I decided to delete all of the photos I had taken during Qingming. The photos non-existence seemed to work and I ended up having a full recovery the next day and was discharged from the hospital. Needless to say, I had learnt my lesson and went home a lot more mindful than before."
More related stories: Singaporeans Recount Spooky Paranormal Experiences, 18 Little-Known Superstitions To Be Aware of During The Hungry Ghost Festival