Flying for the first time? To help you make your virgin flight experience a fuss-free one, follow these tips to keep your airplane etiquette in check.
To Recline Or Not To Recline?

While you certainly have to right to recline your seat especially when travelling for long hours or through the night, be mindful not to throw your seat so far back that you risk spilling over any drinks or colliding with the knees of the passenger behind. Practice the courtesy of alerting said person in advance that you'd be leaning back so they can get any items out of the way.
Off With The Metal

Here's a tip – make sure you've emptied pockets of loose change, belt buckles accessories and other metal objects that may set off the metal detector while waiting in line at airport security checkpoints. That way, you won't have to fumble around to separate your possessions while holding up the queue!
Keep Calm & (Don't) Hog On
Fighting for space in the overhead compartments is an inevitable war. Let's face it: nobody wants to go through the hassle of checking luggage and that leads to unruly passengers smashing their bulky carry-ons into the overhead bin without regard about potentially damaging the belongings of others. Make it a point to adhere to the airline's cabin baggage sizing guidelines and chuck smaller bags below your seat to avoid taking up overhead space.
Turn Down The Volume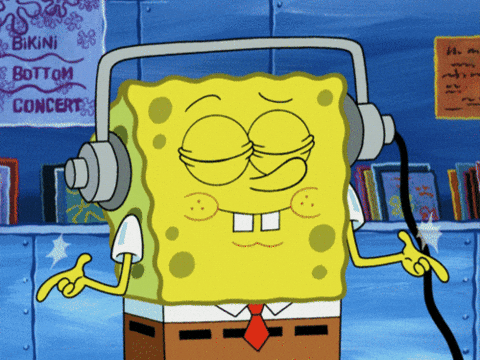 We've all been there: people making phone calls at 30,000 feet in the air, speaking at the top of their voices and blasting music at full volume when you're trying to get some shut-eye. Don't be the one guilty of this – keep conversations to a low whisper and take note of the volume on your electronic devices to avoid disrupting your neighbours You don't want 'em calling in the flight attendant to fix the situation!
Patience Is A Virtue

Hey buddy, are you in a rush? Unless you're on a private jet or plane or have other practical reasons, avoid making a beeline for the exit as soon as the plane lands to allow passengers in the front rows to alight first. In fact, making your departure in an orderly manner helps to speed up the process sans the squeezing and pushing. Let's keep it classy folks!
Dress Comfy
Sitting for 10 hours in the air with minimal leg room and exercise makes comfort an essential key to surviving your flight though you don't have to skimp on style. Make sure to layer your outfits, throwing in a versatile cardigan or jacket so that you can keep warm on the flight and remove those layers once you reach your (warmer) destination. Also, wear a pair of comfortable shoes or sandals that you can easily slip on or off to breeze through those security checkpoints or to run in while catching your flight.
Stay Fresh
Thinking of cutting those nails while in your seat? That's a big no-no. The plane is not your home and those flight hours should not be spent grooming yourself in full view of everyone else. However, you should still keep up your personal hygiene especially on long haul flights, your neighbours would definitely appreciate the lack of odd smells wafting through the cabin – just do the freshen 'in up in the loo.
Arm Rest Dilemma

When you're in the air, every bit of space matters. So what's one to do in the case of shared armrests? In such a case, as the passengers seated at the sides have access to the window and aisle respectively, priority should be given to the passenger in the middle seat who has the least view/space. Just remember to tell your neighbours politely that you want the space.  
Featured image: Sofia Sforza on Unsplash
This article was adapted from the July 2017 issue of Teenage. 
 What are some of your travel tips? Share them with us in the comment section! 
More related stories: 5 Ways To Make The Most Out Of Your Poly Holidays, 8 Insta-Worthy Places In SG To Up Your IG Game, These International Eateries Will Take You Abroad Without Leaving SG